Wiring Kit Needed for Dinghy Towing a 2009 Subaru Forester Behind a 1992 Monaco Motorhome
Question:
I need to wire up my 2008 forester so I can tow it behind the motor home. The MH is older, 1992 Monaco with shared light/break/signal lights. will either of these two kits work for me?
asked by: Chris
Expert Reply:
To wire your 2009 Subaru Forester for dinghy towing behind a motorhome you will need to install a tow bar wiring diode kit like the Roadmaster 6-Diode Universal Wiring Kit, # 154-792-118158, or use removable towing lights like the E-Z Mount Tow Light Kit, # EZT20B.

The Tow Ready Harness, # 118467, and the Curt Mfg. Harness, C56040, are designed to allow you to tow a trailer with your Forester and will not work for flat towing the vehicle because the brake, turn and taillight signals need to come from the motorhome.

We have a video showing how to install a 4 diode kit, see link, and I have attached a drawing that details the 6 diode installation for you. You will need a circuit tester like part # 3808 to identify the correct wiring circuits to splice into, and you will need to install a 4-Way wiring connector on your motorhome if it is not already equipped with this style of wiring. Since your motorhome has combined wiring, you can use one of the ends of the wiring harness included in the # RM-154 kit to add a 4-way on the motorhome.

I also attached a series of articles we have on flat towing that you should find very helpful when deciding on all the parts needed to flat tow your 2009 Subaru Forester.

My information shows that if your 2009 Subaru Forester has a manual transmission it can be successfully flat towed, but if you have an automatic transmission the vehicle must be towed on a trailer only. You should confirm the towability and pre-tow procedures for your vehicle with your owners manual or contact the vehicle manufacturer for towing instructions.
expert reply by: Bob G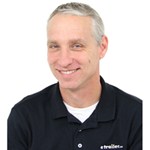 Have a question for the experts? click here.
Products Referenced in This Question
T-One Vehicle Wiring Harness with 4-Pole Flat Trailer Connector





206 reviews
Retail: $46.51
Price: $34.95

Roadmaster 6-Diode Universal Wiring Kit for Towed Vehicles with Separate Lighting





2 reviews
Retail: $150.78
Price: $120.90

Product Summary:
Splices into Vehicle Wiring
Diode Kit

Product Specs:
Universal
Tail Light Mount

more information





2 reviews
Retail: $34.41
Price: $24.95

E-Z Mount Tow Light Kit, 20 ft. Long Cord





16 reviews
Price: $32.95

Product Summary:
Bypasses Vehicle Wiring
Removable Tail Light Kit

Product Specs:
Universal
Trunk Mount

more information
Roadmaster Universal Hy-Power Diode Wiring Kit





14 reviews
Retail: $97.14
Price: $74.95

Product Summary:
Splices into Vehicle Wiring
Diode Kit

Product Specs:
Universal
Tail Light Mount

more information
Product Page this Question was Asked From
Curt T-Connector Vehicle Wiring Harness with 4-Pole Flat Trailer Connector





32 reviews
Retail: $50.02
Price: $30.01

More Answers about Custom Fit Vehicle Wiring