How to Eliminate Noise Coming From the Reese Friction Sway Control # RP26660
Question:
I HAVE A PRO SERIES WITH WEIGHT DISTRIBUTIONS. I HAVE ONLY USES THE SWAY TWICE I FOLLOWED THE INSTRUCTION AND TIGHTENED THE HANDLE FOR THE SWAY CONTROL WHEN I DO THIS THERE IS A SEVER AMOUNT OF GROANING FROM THE SYSTEM IS THIS NORMAL,IF THIS IS NOT NORMAL HOW TO CORRECT THIS PROBLEM.
asked by: Rick D
Expert Reply:
On the Reese Friction Sway Control, part # RP26660, the handle is used only as an on and off device. After the sway control is installed on the vehicle the handle is screwed all the way down until it stops, and the handle should be in a level position. Then, the bolt underneath the handle is what is used for adjusting the level of friction.

The noise you hear might be a result of how tight you have the sway control. The tighter it is, the more resistance there is which can lead to a lot of noise depending on how much force is being applied to it. It sounds like you might have too much tension and need to loosen the adjustment bolt.

To get maximum benefits from the sway control assembly, a series of road tests should be taken with the loaded trailer. On each trip, increase or decrease tension by turning the adjustment bolt in 1/4 turn increments in the direction shown on the label until the desired control is achieved.

Also, the instructions state that the center of the ball on the ball/plate assembly should be 24 inches from the center of the hitch ball when the trailer is connected. If it is positioned at a different length, this could be causing the problem by putting additional stress on the unit.

For large trailers that are over 6,000 lbs loaded, or greater than 26 feet in length, it may be necessary to install a second sway control unit.

I am including a link to the installation instructions on the # RP26660 that will help you make sure it is installed correctly and how to make the adjustments. I am also including a video link that will show a Pro Series sway control being installed.
expert reply by: Jeff D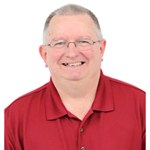 Have a question for the experts? click here.
Product Page this Question was Asked From
Reese Friction Sway Control for Weight Distribution Systems





3 reviews
Retail: $204.73
Price: $123.95
More Answers about Weight Distribution