Weight Distribution, Transmission Cooler and Brake Controller for 2006 Dodge Durango
Question:
Have a 2006 durango with 5.7 liter hemi.Will be towing a 24 foot travel trailer.Gvwr is 5200 lbs.Assume tongue weight is around 500 lbs.What weight distribution package do you recommend,And do you recommend tranny cooler and trailer brake?
asked by: Jasontrueblood
Expert Reply:
As a first step, I would recommend you determine the towing capacity of your Durango. I have done some research on that vehicle, and saw several references that state that the Durango, regardless of the engine it has, can only tow 2000 lbs unless it is equipped with the trailer towing group. Check with your owners manual or or your Dodge dealer for more information.

You will then need to determine the as-towed, fully loaded tongue weight of your trailer. I will provide an article that shows how to do this with a truck scale at your local truck stop. Knowing the ready-to-tow tongue weight of the trailer is essential to choosing the properly rated system for your needs. Also, the weight of anything stowed in the cargo area behind the rear axle of your Durango needs to be included in that tongue weight figure.

Although the system you referenced would work, It might be a bit highly rated for your application, leading to a rough ride. Since we typically calculate tongue weight as being between 10 and 15 percent of the weight of the trailer, we can guesstimate that the tongue weight is in the 550-750 lb range. I would recommend a trunnion system like the Reese # RP66541, which is specifically designed for trailers with tongue weights ranging from 400-800 lbs (assuming that your as-towed tongue weight does not exceed that figure). If trailer sway is a concern, this system is also available with the Dual Cam sway control system as part # RP66083. The dual cam system uses cams that ride in detents in the spring bars that will stop trailer sway before it can begin, by forcing the trailer to stay in line behind the tow vehicle.

A weight distributing shank is included with either system I mentioned above, but an appropriately sized trailer ball with a 1-1/4 inch diameter shank will be needed. For a 2 inch ball, go with part # A-90. For a 2-5/16 inch ball, use # 19286.

A transmission cooler is highly recommended, it will provide inexpensive protection for your transmission. The ideal mounting location for the cooler is directly behind the front grille, in front of the radiator and A/C condenser. Because you cannot over cool a transmission, we recommend going with the largest cooler your available space will accommodate. The Derale # D13504 would be a good choice, if your available space can accommodate its size of 11x12 x 7/8 inches thick.

If your travel trailer has electric brakes, you will need a brake controller to actuate them. If your Durango is equipped with the factory installed 7-way trailer connector, installation will be very simple. The brake controller would simply plug into an existing connector located under the dash. The Tekonsha Prodigy P2, part # 90885 is our best selling, easiest to use controller. The wiring adapter, # 3020-P would also be needed.

If you do not have the factory 7-way trailer connector, the brake controller would need to be hardwired using our Brake Controller Installation Kit, part # ETBC7, and the trailer wiring harness, part # 118390. The install kit contains everything needed to install a brake controller, click on the provided link for installation details.

I have linked you to the products I recommended, plus a myriad of instruction links and installation videos that you might find helpful. Some of the videos will not show your exact vehicle, but will provide an idea of what the install entails.


expert reply by: Mike L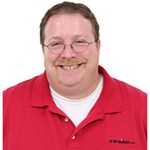 Have a question for the experts? click here.
Products Referenced in This Question
T-One Vehicle Wiring Harness with 4-Pole Flat Trailer Connector





29 reviews
Retail: $65.16
Price: $54.95

Hitch Ball with 2-5/16" Diameter and Medium Shank, 12,000 lbs GTW - Chrome





46 reviews
Retail: $17.13
Price: $12.49

Product Summary:
Hitch Ball
Standard Ball
12000 lbs GTW
Class IV
Chrome

Product Specs:
2-3/4 Inch Shank Length
2-5/16 Inch Diameter Ball
1-1/4 Inch Diameter Shank

more information
Tekonsha Plug-In Wiring Adapter for Electric Brake Controllers - Dodge





102 reviews
Price: $14.99

Product Summary:
Brake Controller
Accessories

Product Specs:
Wiring
Brake Controller Wiring
Plugs into Brake Controller

more information
Tekonsha Prodigy P2 Trailer Brake Controller - 1 to 4 Axles - Proportional





388 reviews
Retail: $167.24
Price: $124.95

Product Summary:
Proportional Controller
Electric
Electric over Hydraulic
Digital Display
Vehicle Mount

Product Specs:
Automatic Leveling
2 - 8 Brakes
360 Degrees

more information
Hitch Ball with 2" Diameter and Medium Shank, 10,000 lbs GTW - Chrome





56 reviews
Retail: $18.20
Price: $10.92

Product Summary:
Hitch Ball
Standard Ball
10000 lbs GTW
Class IV
Chrome

Product Specs:
2-5/8 Inch Shank Length
2 Inch Diameter Ball
1-1/4 Inch Diameter Shank

more information
Derale Series 8000 Plate-Fin Transmission Cooler Kit w/Barb Inlets - Class IV - Efficient





15 reviews
Retail: $116.52
Price: $67.95

Product Summary:
Plate-Fin Cooler
With 11/32 Inch Hose Barb Inlets
Class IV

Product Specs:
11W x 12T x 7/8D Inch
Standard Mount

more information
Universal Installation Kit forTrailer Brake Controller - 7-Way RV and 4-Way Flat - 10 Gauge Wires





219 reviews
Retail: $84.20
Price: $64.80

Product Summary:
Brake Controller
Accessories
2 - 8 Brakes
10 Gauge Wire

Product Specs:
Connector
Brake Controller Wiring
Wired to Brake Controller

more information
Strait-Line Weight Distribution System w Sway Control - Trunnion Bar - 10,000 lbs GTW, 800 lbs TW
Retail: $1,001.77
Price: $568.00

Product Summary:
WD With Sway Control
Electric Brake Compatible
500 lbs
600 lbs
700 lbs
Dual Cam
Trunnion-Style Bars

Product Specs:
Fits 2 Inch Hitch
Includes Shank
Up to 10000 lbs GTW

more information
Reese Weight Distribution System w Shank - Trunnion Bar - 10,000 lbs GTW, 800 lbs TW




4 reviews
Retail: $702.19
Price: $412.95

Product Summary:
WD Only
Electric Brake Compatible
500 lbs
600 lbs
700 lbs
Trunnion-Style Bars

Product Specs:
Fits 2 Inch Hitch
Includes Shank
Up to 10000 lbs GTW

more information
Product Page this Question was Asked From
Pro Series Weight Distribution System w Friction Sway Control - Round - 10,000 lbs GTW, 1,000 lbs TW





67 reviews
Retail: $428.02
Price: $257.95

Product Summary:
WD With Sway Control
Electric Brake Compatible
800 lbs
900 lbs
Bar-Style Friction
Round Bars

Product Specs:
Fits 2 Inch Hitch
Includes Shank
Up to 10000 lbs GTW

more information
More Answers about Weight Distribution