Recommended Weight Distribution for 2010 Nissan Pathfinder Towing 5800 lb Camper
Question:
I have a 2010 Nissan Pathfinder. I need to pull a camper about 350 miles. I need to know if I can do it safely, and what I would need to purchase to do so. I have included the specs below. Im thinking a WDH would be the best way to go, but Im new to this. Trailer Specification Description Length 311 Width 80 Height 83 Hitch Weight 688 lbs Dry Weight 5,773 lbs Pathfinder GVWR 6000 GAWR RF 2820 GAWR RR 3501 Any guidance would be greatly appreciated!
asked by: Jack
Expert Reply:
According to my research, your vehicle is capable of towing 6000 lb Trailer Weight/ 600 lb Tongue weight if it is equipped with the V6 motor, or 7000 lb Trailer/ 700 lb tongue weight if equipped with the V8 motor. The use of a weight distribution system will not increase these towing capacities.

For the purposes of choosing a weight distribution system, you will need to determine the fully loaded and ready to tow trailer and tongue weight. The weight of anything stored in the cargo area behind the rear axle of the Pathfinder is also considered tongue weight, and should be added to your fully loaded and ready to tow tongue weight. Make sure these figures do not exceed the tow rating of the vehicle.

For a trailer with the specifications you mention, the system you referred to, # PS49902 would most likely be a good choice, if the actual tongue weight of your camper does not exceed 750 lb max capacity of the system. Make sure to disengage the sway control when backing the trailer or when towing in icy or slick conditions. Due to the length of the camper you might need an additional sway control unit, # 83660.

If you should find that the weight of the camper does not exceed the capabilities of the vehicle, you might want to consider installing a transmission cooler like # D13503. A transmission cooler is inexpensive protection for your transmission, and is an excellent addition especially when you are towing something whose weight is pretty close to the towing capacity of the vehicle. Transmission coolers are not vehicle specific, so to determine if a particular cooler will fit your vehicle, you will need to note the dimensions of the cooler from the product description page, and measure the available space in front of your radiator.

I will link you to the install instructions for the system you mentioned, as well as some FAQ articles about weight distribution and transmission coolers.



expert reply by: Mike L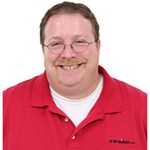 Have a question for the experts? click here.
Products Referenced in This Question
Pro Series Friction Sway Control Kit - Economy - by Draw-Tite, Reese and Hidden Hitch





23 reviews
Price: $54.95

Product Summary:
Sway Control Only
Electric Brake Compatible
Bar-Style Friction

Product Specs:
Shank Not Included

more information
Derale Series 8000 Plate-Fin Transmission Cooler Kit w/Barb Inlets - Class III - Efficient





48 reviews
Retail: $102.45
Price: $55.95

Product Summary:
Plate-Fin Cooler
With 11/32 Inch Hose Barb Inlets
Class III

Product Specs:
11W x 8-3/4T x 7/8D Inch
Standard Mount

more information
Product Page this Question was Asked From
Pro Series Weight Distribution System w/ Friction Sway Control - Round - 10,000 lbs GTW, 750 lbs TW





9 reviews
Retail: $428.02
Price: $257.95

Product Summary:
WD With Sway Control
Electric Brake Compatible
600 lbs
Bar-Style Friction
Round Bars

Product Specs:
Fits 2 Inch Hitch
Includes Shank
Up to 10000 lbs GTW

more information
More Answers about Weight Distribution