Parts Needed and Wiring Methods for Adding 110 and 12 Volt Power and Accessories to a Trailer
Question:
Currently involed with outfitting my once completely stripped down Trailer with Racing Aluminuminch Cabinets, 1inch Radiant Barrier foil both sides laminated over Ridgid Foam the foam being the insulating factor and foil having a primary function of creating a reflective barrier to keep radiating heat from entering. Which is caused by direct sunlight and high temperatures. The stuff works great, being a Roofing Contractor by trade I have seen first hand how it really makes a difference. I have also Installed a 50 watt 12v Solar System which I also have had experience with in my occupation. The question I have is in regards to the A/C portion of the conversion, i just need to know what I need to complete that portion of the project. Have a small 400 watt inverter right now but need a 5k watt inverter to better sevre my Needs. I also need 6 fluorescent lights, small fuse panel. Im just not sure what else I need to tie the two power sources together? Maybe another switch relay to go from A/C to DC or visa versa? A detailed schematic drawing or something? Wanna add a microwave, 2 20inch flat panel monitors and other amenities commonly found in a toy trailer, travel trailer or RV
asked by: Jay M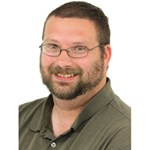 Have a question for the experts? click here.
Product Page this Question was Asked From
Ventline Ventadome Roof Vent w/12V Fan and Wall Switch - Powered Lift - 14-1/4" - White
270 reviews
Code: V2119-1-533
Price:$126.95
RV Vents and Fans
Roof Vent
Vent Assembly
Powered Lift
With 12V Fan
14W x 14L Inch
White
Ventline
more information >
More Answers about RV Vents and Fans >