How to Install a 7-Way and 4-Way Trailer Wiring Connector On a 1995 Ford F-350 SuperDuty
Question:
We need a 7 blade kit for a 1995 F-350 superduty diesel. We have checked some part books and they only have the installation kit for 1999 and up. What would you suggest?
asked by: Dean H
Expert Reply:
Installing a 7-Way and 4-Way combination trailer connector, like part # HM40975-11998, that you referenced, on your 1995 Ford F-350 is fairly easy, but for these trucks there are 2 different wiring situations if you do not have a factory 7-way trailer connector.

If your vehicle has factory 4-Way trailer wiring at the back you can use the Pollak 7-Pole and 4-Pole Trailer Connector, # HM40975-11998, and splice the wires to the wires under the rear of the vehicle along the drivers side frame rail. You will cut the factory 4-Way off and splice the yellow wire to the red wire on the connector wiring harness, the green wire will be spliced to the green wire on the wiring harness, the brown wire will be spliced to the brown wire on the harness and the white wire will be spliced to the white wire on the harness.

Next you will need to find the factory connector along the inside of the frame rail. There will be more wires going into the connector than coming out. Test the wires with a circuit tester, like part # 3808, you will find a 12 volt power wire that should be spliced to the black wire on the harness, there will also be a larger blue wire that will splice to the blue brake output wire on the harness, and you may find a reverse light circuit, if needed to splice to the yellow wire on the harness. If not needed the yellow reverse light wire on the harness can be taped up out of the way.

After completing the wiring at the back of the vehicle you can use the Plug-In Wiring Adapter, # 3035-P, to easily install a brake controller like the P3 brake controller, # 90195, in the cab of your truck. We have a video and an article detailing this type of installation for you to review, see links.

If your F-350 does not have the factory 4-Way trailer wiring package, then you will need a working 4-Way connector, # 118316, if you do not already have one, and a complete hard wire kit like our Brake Controller 7 & 4 Way Installation Kit, # ETBC7. We have an installation video detailing the installation of this kit on a 1998 Ford Explorer which should be very helpful and we have detailed instructions for you to review, see links.
expert reply by: Bob G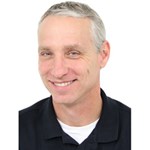 Have a question for the experts? click here.
Products Referenced in This Question
T-One Vehicle Wiring Harness with 4-Pole Flat Trailer Connector

40 reviews
Retail: $23.19
Price: $18.95
Tekonsha Plug-In Wiring Adapter for Electric Brake Controllers - Ford, Lincoln, Mercury
393 reviews
Price: $14.99
Product Summary:
Brake Controller
Accessories

Product Specs:
Wiring
Brake Controller Wiring
Plugs into Brake Controller

more information

3 reviews
Retail: $34.42
Price: $23.95
Tekonsha Prodigy P3 Trailer Brake Controller - 1 to 4 Axles - Proportional
796 reviews
Retail: $195.16
Price: $144.15
Product Summary:
Proportional Controller
Electric
Electric over Hydraulic
Digital Display
Vehicle Mount

Product Specs:
Automatic Leveling
2 - 8 Brakes
360 Degrees

more information
Universal Installation Kit for Trailer Brake Controller - 7-Way RV and 4-Way Flat - 10 Gauge Wires
466 reviews
Retail: $86.43
Price: $65.84
Product Summary:
Brake Controller
Accessories
2 - 8 Brakes
10 Gauge Wire

Product Specs:
Connector
Brake Controller Wiring
Wired to Brake Controller

more information
Product Page this Question was Asked From
More Answers about Wiring