Is the Reese 350 mini Weight Distribution Recommended for Towing a Travel Trailer with 3500 lb Axle
Question:
I have a 2009 Toyota Tacoma 4-D, 4WD pick up w/a 4.0L V6. Im buying a 2012 16foot Scamp trailer. The hitch weight is approx 165lbs. 3500lb axle, 5000lb hitch. Approx unloaded weight of 1750lbs. Trailer hitch height is approx 21. The current height to the top of 2inch receiver is 21. If necessary, can the the shank be turned up side down in order to compensate for the truck height? Also, would you recomment this hitch for this TV/trailer combination? Thank you
asked by: Kevin B
Expert Reply:
The Reese 350 Mini weight distribution system is a good choice for trailers with tongue weights that are never going to exceed 350 lbs. If your Scamp trailer has a 3,500 axle, your truck and trailer may easily exceed the 350 lb tongue weight limit of the Mini 350 system when fully loaded and ready to tow. Remember that any weight loaded behind the rear axle in your truck is also going to be added to the tongue weight and the weight distribution system you select will need to act on this weight also.

I would recommend stepping up to a system with a slightly higher tongue weight rating. There are two systems that I would recommend for you that include sway control. The most economical system is the Pro Series Weight Distribution System w/ Friction Sway Control, # PS49901, which has a tongue weight rating up to 550 lbs and includes friction sway control.

The second system is the Reese Strait-Line Weight Distribution System, RP66086, which has a tongue weight capacity of 600 lbs and includes dual cam sway control which has cams that lock in position to hold trailer steady despite crosswinds or passing 18 wheelers. We have a video installation of this kit that you may find helpful, see link.

To complete either of these systems you would need a properly sized hitch ball with a 1-1/4 inch shank. If your trailer has a 2 inch coupler you can use the Curt Hitch Ball, # A-90, or if you have a 2-5/16 inch coupler you can use the Tow Ready Hitch Ball, # 19286.

You should definitely weigh your setup, with the truck and trailer fully loaded and fueled to select the proper weight distribution system to match your setup and tongue weight. I added a link to some weight distribution system information that shows how to weigh tongue weight and that you may find helpful.

The weight distribution shank on all of the systems mentioned including the Reese 350 Mini can be used in either the drop or rise position to get the proper towing height for your trailer.
expert reply by: Bob G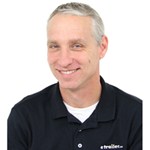 Have a question for the experts? click here.
Products Referenced in This Question
Hitch Ball with 2-5/16" Diameter and Medium Shank, 12,000 lbs GTW - Chrome





52 reviews
Retail: $17.13
Price: $12.49
Product Summary:
Hitch Ball
Standard Ball
12000 lbs GTW
Class IV
Chrome

Product Specs:
2-3/4 Inch Shank Length
2-5/16 Inch Diameter Ball
1-1/4 Inch Diameter Shank

more information
Hitch Ball with 2" Diameter and Medium Shank, 10,000 lbs GTW - Chrome





72 reviews
Retail: $18.20
Price: $10.92
Product Summary:
Hitch Ball
Standard Ball
10000 lbs GTW
Class IV
Chrome

Product Specs:
2-5/8 Inch Shank Length
2 Inch Diameter Ball
1-1/4 Inch Diameter Shank

more information
Pro Series Weight Distribution System w/ Friction Sway Control - Round - 10,000 lbs GTW, 550 lbs TW





7 reviews
Retail: $428.02
Price: $257.95
Product Summary:
WD With Sway Control
Electric Brake Compatible
400 lbs
Bar-Style Friction
Round Bars

Product Specs:
Fits 2 Inch Hitch
Includes Shank
Up to 10000 lbs GTW

more information
Strait-Line Weight Distribution System w Sway Control - Round Bar - 10,000 lbs GTW, 600 lbs TW





2 reviews
Retail: $929.22
Price: $549.95
Product Summary:
WD With Sway Control
Electric Brake Compatible
300 lbs
400 lbs
500 lbs
Dual Cam
Round Bars

Product Specs:
Fits 2 Inch Hitch
Includes Shank
Up to 10000 lbs GTW

more information
Product Page this Question was Asked From
Reese 350 Mini-Lite Weight Distribution System w Sway Control for Light-Duty, A-Frame Trailers




2 reviews
Retail: $540.59
Price: $386.95
Product Summary:
WD With Sway Control
Electric Brake Compatible
Surge Brake Compatible
200 lbs
300 lbs
2-Point Friction
Trunnion-Style Bars

Product Specs:
Fits 2 Inch Hitch
Includes Shank
Up to 3500 lbs GTW

more information
More Answers about Weight Distribution