Sway Control Recommendation for Flagstaff Super Lite Travel Trailer Towed by 2011 Nissan Frontier
Question:
2011 Nissan Frontier 4x4 Pick-up w/6000 lb tow rating. Purchased used 2002 Flagstaf Super Lite Travel Trailer w/dual wheels, 2,723 Dry Weight, GVW 4,683 lbs. Sits nice and level hooked on to truck, and does not push back of truck below level, but does not have enough weight on the ball. Do I need Equallizer Hitch Set-up, or just the Sway Control? Looks like it had a Sway Control on it, and no sign of equallizer hitch attached. Thank You
asked by: Tom
Expert Reply:
Is there any gear in the camper that you can shift forward to place more weight on the trailer tongue? I would recommend doing this as a logical first step. Move as much weight as possible in front of the trailer axles, and take the camper out for a test drive to see if that improves the ride. If not, a friction sway control unit like the part # 83660 you mentioned would be in order.

Since the rear of the Frontier does not squat when the fully loaded trailer is hitched, you most likely do not need a weight distribution system. You will also need to make sure that the fully loaded trailer weight does not exceed the 6000 lb capacity of your Frontier.

It is VERY important that sway controls be disconnected when backing the trailer or when driving in slick conditions. Backing a trailer with the sway control engaged can cause the trailer to jackknife, damaging the sway control.

I have linked you to the install instructions for the sway control unit you mentioned.


expert reply by: Mike L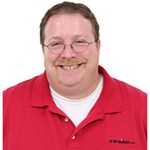 Product Page this Question was Asked From
Pro Series Friction Sway Control Kit - Economy - by Draw-Tite, Reese and Hidden Hitch





23 reviews
Price: $54.95

More Answers about Weight Distribution