Breakaway Switch Diagram for Installation on a Dump Trailer with Trailer Mounted 12 volt Battery
Question:
I have a loudo dump trailer that has a battery in it. There are 4 wheels and electric brakes. The black wire from the harness connects to electric brake on the truck goes to one wire on each of the four brakes. The red wire goes to the other wire on the electric brakes. The red wire connects to the vehicles + power. Off of this wire there is a splice that goes to a breakaway switch out of this switch goes to the + power on the onboard trailer battery. The brakes do not work. Before I do it can you tell me if im doing this correctly. Take the black wire and splice it into the breakaway switch and then to the + power on the trailer while keeping it connected to the brake lead on my truck . Take the red wire and connect it to the - on my truck. I will then take a new wire from the + on the truck and run it straight to the battery to charge it. Hope you can help me. I am not familiar with trailer electric brakes and from what I gathered from your video and diagrams there should be no reason why the trailer is wired the way it is. I want to be 100 sure so that I do not damage the magnets. Also, the + lead out of the 7 point connect has never been on a vehicle that supplied power so there is no way that the magnets got 2 different positive volts at the same time. I did verify that my 7 pin connector is working correctly.
asked by: Nicholas G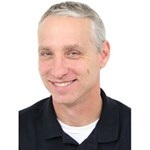 Have a question for the experts? click here.
Product Page this Question was Asked From
Replacement Tekonsha Trailer Breakaway Switch


24 reviews
Code: 420000
Retail:$12.46
Price: $10.99
Accessories and Parts
Trailer Breakaway Kit
Switch
more information >
More Answers about Accessories and Parts >