Recommendation For Weight Distribution On 2011 Ford F-150 Towing a 10,400-Lb Trailer
Question:
Have a 10400lb GVW trailer with a tongue rating of 13 which makes it 1352. Unloaded the trailer is 3550lbs. Im guessing the EQ 1200 is the right choice as opposed to the 1000. What do you experts suggest? Ill be towing with a 2011 F150 Platinum 5.0 V8 SuperCrew. Thank you
asked by: Vito T
Expert Reply:
To determine which of the Equal-i-zer weight distribution hitches among the ones you mentioned would be right for your application, you will need to know the actual as-towed tongue weight of the trailer. This would encompass the weight of anything loaded on the trailer. Also, the weight of any gear stowed in your 2011 Ford F-150 Super Crew, behind the rear axle would need to be considered as tongue weight.

On your 10,400-lb trailer with a tongue weight rating of 1,352 lbs, the closest Equal-i-zer weight distribution hitch for you would be the Equal-i-zer Weight Distribution System, part # EQ90-00-1400. This hitch is only rated for up to 1,400 lbs of tongue weight. This would only allow you an extra 48 lbs of weight to be added in the rear of the truck bed or the front of the trailer. I am including a link to the installation instructions on the Equal-i-zer hitch.

I would recommend to use a larger weight distribution system like the Reese Strait-Line Weight Distribution, part # RP66130. This system has a tongue weight range of 800 to 1,500 lbs and a gross towing weight capacity of 15,000 lbs. This system will give you a higher maximum tongue weight capacity of 1,500 lbs, which would give you a little more flexibility if you would end up going over the 1,400-lb maximum tongue weight on the Equal-i-zer hitch.

When using the Reese weight distribution system you will also need the Reese Weight Distribution Shank, part # RP54970, and the Curt 2-5/16 Inch Hitch Ball, part # C40041.

I am including a link to the installation instructions on the Reese weight distribution system and a link to a FAQ page on weight distribution.
expert reply by: Jeff D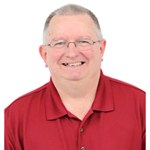 Have a question for the experts? click here.
Products Referenced in This Question
Trailer Hitch Ball with 2-5/16" Diameter and Medium Shank, 30,000 lbs GTW - Machine Finish





18 reviews
Retail: $29.32
Price: $17.59

Product Summary:
Hitch Ball
Standard Ball
30000 lbs GTW
Machine Finish

Product Specs:
2-5/8 Inch Shank Length
2-5/16 Inch Diameter Ball
1-1/4 Inch Diameter Shank

more information
Equal-i-zer Weight Distribution System w/ 4-Point Sway Control - 14,000 lbs GTW, 1,400 lbs TW
Retail: $870.00
Price: $649.95

Product Summary:
WD With Sway Control
Electric Brake Compatible
Surge Brake Compatible
1100 lbs
1200 lbs
1300 lbs
4-Point Friction
Trunnion-Style Bars

Product Specs:
Fits 2 Inch Hitch
Includes Shank
Up to 14000 lbs GTW

more information
Reese Weight Dist Shank - 12-1/4" Long - 2" Drop to 6-1/2" Rise - 1,500 lbs TW





6 reviews
Retail: $132.56
Price: $89.95

Product Summary:
Weight Distribution
Accessories
Replacement Parts
Trunnion - 6-1/2 In Rise
Round - 5-1/4 In Rise
1500 lbs TW

Product Specs:
Trunnion - 1-1/4 In Drop
Round - 2 In Drop
Shanks
Fits 2 Inch Hitch

more information
Strait-Line Weight Distribution w Sway Control - Trunnion Bar - 15,000 lbs GTW, 1,500 lbs TW





3 reviews
Retail: $939.70
Price: $535.96

Product Summary:
WD With Sway Control
Electric Brake Compatible
900 lbs
1000 lbs
1100 lbs
1200 lbs
1300 lbs
1400 lbs
Dual Cam
Trunnion-Style Bars

Product Specs:
Fits 2 Inch Hitch
Shank Not Included
Up to 15000 lbs GTW

more information
Product Page this Question was Asked From
Equal-i-zer Weight Distribution System w/ 4-Point Sway Control - 10,000 lbs GTW, 1,000 lbs TW





2 reviews
Retail: $750.00
Price: $584.95

Product Summary:
WD With Sway Control
Electric Brake Compatible
Surge Brake Compatible
700 lbs
800 lbs
900 lbs
4-Point Friction
Trunnion-Style Bars

Product Specs:
Fits 2 Inch Hitch
Includes Shank
Up to 10000 lbs GTW

more information
More Answers about Weight Distribution