Which Trailer Ball Size for Small Motorcycle Trailer
Question:
hi ,i have a very small trailer ,old bonair little trailer me i think it is a rear motorcycle trailer with 8 inch rim on it ,i dont know exactly what i need may ,it is possible a ball with the diameter 1 inch or 1 1/8 or 1 1/4
asked by: Allard P
Expert Reply:
The ball size you need will be dictated by the coupler on the trailer. Take a good look at the top of the coupler. The necessary ball size should be stamped on the coupler itself. The smallest ball size we offer is 1-7/8 inch, which is most likely what you need.

The 1-7/8 inch balls come with various shank diameters with 1 inch like part # 19260 or 3/4 inch like part # 19256 being the most popular. You will want to choose a trailer ball whose shank diameter matches the diameter of the hole in your ball mount.

We also offer a 2 inch ball, also with varying shank diameters. Part # 19247 has a 1 inch diameter shank, or # 19258 has a 3/4 inch diameter shank.
expert reply by: Mike L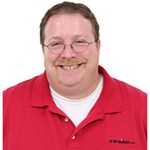 Have a question for the experts? click here.
Products Referenced in This Question
Hitch Ball with 1-7/8" Diameter and Short Shank, 2000 lbs GTW - Chrome





101 reviews
Retail: $8.59
Price: $6.49

Product Summary:
Hitch Ball
Standard Ball
2000 lbs GTW
Class I
Chrome

Product Specs:
1-9/16 Inch Shank Length
1-7/8 Inch Diameter Ball
3/4 Inch Diameter Shank

more information
Hitch Ball with 2" Diameter and Short Shank, 3,500 lbs GTW - Chrome





108 reviews
Retail: $8.59
Price: $6.49

Product Summary:
Hitch Ball
Standard Ball
3500 lbs GTW
Class II
Chrome

Product Specs:
1-9/16 Inch Shank Length
2 Inch Diameter Ball
3/4 Inch Diameter Shank

more information
Hitch Ball with 1-7/8" Diameter and Medium Shank, 2,000 lbs GTW - Chrome





43 reviews
Retail: $9.98
Price: $7.49

Product Summary:
Hitch Ball
Standard Ball
2000 lbs GTW
Class I
Chrome

Product Specs:
2-1/8 Inch Shank Length
1-7/8 Inch Diameter Ball
1 Inch Diameter Shank

more information
Hitch Ball with 2" Diameter and Medium Shank, 7,500 lbs GTW - Chrome





178 reviews
Retail: $10.41
Price: $8.49

Product Summary:
Hitch Ball
Standard Ball
7500 lbs GTW
Chrome

Product Specs:
2-1/8 Inch Shank Length
2 Inch Diameter Ball
1 Inch Diameter Shank

more information
Product Page this Question was Asked From
Hitch Ball with 2" Diameter and Short Shank, 3,500 lbs GTW - Chrome





108 reviews
Retail: $8.59
Price: $6.49

Product Summary:
Hitch Ball
Standard Ball
3500 lbs GTW
Class II
Chrome

Product Specs:
1-9/16 Inch Shank Length
2 Inch Diameter Ball
3/4 Inch Diameter Shank

more information
More Answers about Balls