Air Lift or Helper Spring Recommendation for a 2000 Ford F-250 Super Duty Towing a Camper Trailer
Question:
I have a 2000 F250. My camper is 2800 pound Dry and 3200 wet. Which will work best for me the Firestone Air lift or the 3500 leak spring helper? Or can I do both?
asked by: Kim K
Expert Reply:
The product that will work best for you will depend on how you will be using your truck and why you are looking for a suspension enhancement system.

If you are looking to level your truck because you do a lot of hauling with varying load weights and tow the trailer occasionally then the air bags would work well. I would recommend using the Firestone Ride-Rite air helper springs, # F2330, or the Air Lift LoadLifter air springs, # AL57298, for 2 wheel drive or, # AL57390 for 4 wheel drive models of the 2000 F250. I recommend these air bags systems because they are all compatible if you have a fifth-wheel or gooseneck hitch mounted in the bed or may ever need one. The Firestone system you referred to, # F2071, will also work, if a in bed mounted hitch system is not a consideration.

If you are looking for suspension enhancement for your truck because you have a constant load like carrying heavy tool boxes, a ladder rack and towing a trailer most of the time, then I would recommend the SuperSprings helper leafs, # SSA13, if your truck does not have overload springs, or the SuperSprings helper leafs, # SSA22, if your truck has the factory overload springs installed.

If you are looking for a system that will help you level your truck and trailer for proper towing and to help with sway control when high winds and large trucks are encountered, then a weight distribution system would be the route to go. Your actual tongue weight is needed to determine the correct weight distribution system to select, see link, so you should weigh the trailer tongue wet, or fully loaded and ready to travel, and add the approximate amount of weight that will be loaded in the truck behind the rear axle, then select a system with a tongue weight that will surpass the total tongue weight you will have when towing.
expert reply by: Bob G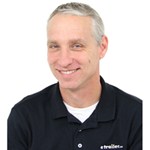 Have a question for the experts? click here.
Products Referenced in This Question
Product Page this Question was Asked From
Firestone Ride-Rite Air Helper Springs - Double Convoluted - Rear Axle





3 reviews
Retail: $443.92
Price: $337.76
Product Summary:
Rear Axle Suspension
Suspension Enhancement Kit
5000 lbs

Product Specs:
Air Springs

more information
More Answers about Vehicle Suspension