2005 Nissan Titan Trailer Running Lights Not Working
Question:
I installed an aftermarket hitch on my 2005 nissan titan, when I hook my trailer up the brake lights and directions work fine but the running lights do not. I have hooked this trailer up to my fathers truck and running lights work fine. Do I need fuses or relays? Could you please help!
asked by: Josh W
Expert Reply:
The first thing I would check is the trailer wiring running light fuse located in the power distribution box under the hood. Once the fuse box is located check the legend on the lid to determine the correct fuse to check. Blown running light fuses are a common problem with the Nissan Titan trucks.

If the running light fuse is not blown or missing, you should also check fuses in the cab of the truck. Again use the legend on the cover, you will have a fuse box on the passengers side and the drivers side under the dash.

Finally, if the fuses all check out, you will need to check the connector itself and make sure that there is no damage or corrosion inside the connector that could be causing the running lights not to work.

The relays you referred to install under the hood and do not affect the running light circuit. As long as your left turn/brake, right turn/brake and 12 volt power supply are working at the 7-Way connector these relays are not needed.
expert reply by: Bob G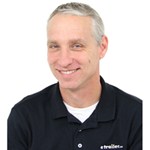 Have a question for the experts? click here.
Product Page this Question was Asked From
Curt Relay Kit for Nissan Aftermarket Tow Package





20 reviews
Retail: $35.05
Price: $21.03
More Answers about Accessories and Parts