Car Cover Recommendation for a 2012 Ford Edge
Question:
The Vehicle will be left in Florida for a period of 6 months, and it will be under a parking garage. Will this cover be OK for protecting my Ford Edge, and does it cover the vehicle properly. Thank You
asked by: S. B
Expert Reply:
In order to determine in the Class Accessories Cover, # 052963710229, will fit over your Ford Edge you will want to check the length of the cover against the length of the vehicle. This cover is designed to fit full size SUVs and trucks that are from 188 inches long to 230 inches long. Your Edge is within this range so the cover should work well and fit your vehicle.

We also have numerous custom fit covers that offer varying degrees of protection and are an exact fit for your 2012 Ford Edge. For indoor use like in a parking garage, you would need less weather protection and more ding protection. In this scenario I recommend the Covercraft Dustop, # C17000TS.

The main features of this cover are:

Provides superior dirt and dust protection when compared to single-layer covers
Prevents nicks, dings, dents and scratches with impact-absorbing thickness
Ensures the softest touch against your fine paint finish
Breathes to allow moisture and heat to easily escape from under cover
Resists mildew and rot

If the vehicle will be exposed to the elements at all including sun and precipitation, I recommend the Noah Block-It, # C17000NH. In addition to the features listed above this cover also provides superior protection from rain, snow, dirt, dust, bird droppings and tree sap. It also resists heat and UV rays for protection during extended outdoor use.
expert reply by: Michael H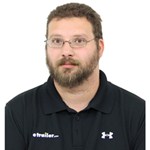 Have a question for the experts? click here.
Products Referenced in This Question
Covercraft Noah Block-It Custom-Fit Outdoor Vehicle Cover - Gray
Retail: $467.77
Price: $289.97

Product Summary:
Car Cover
Outdoor Application
Gray
Best Insulation
Better UV Protection

Product Specs:
Better Ding Protection
Best All-Weather Protection
Best Dirt/Dust Resistance

more information
Covercraft Dustop Custom-Fit Indoor Vehicle Cover - Taupe
Retail: $440.36
Price: $272.98

Product Summary:
Car Cover
Indoor Application
Taupe
Best Insulation
Good UV Protection

Product Specs:
Best Ding Protection
Minimal All-Weather Protection
Best Dirt/Dust Resistance

more information
Product Page this Question was Asked From
Classic Accessories OverDrive PolyPRO 1 Truck Cover - SUVs and Pickups 188" - 230" Long
Price: $71.95

Product Summary:
Vehicle Covers
Truck / SUV Cover
Gray-Green

Product Specs:
188 - 230 Inch Long

more information
More Answers about Covers