Can the Edge Insight CTS Display Metric Parameters Like KPH and Celsius
Question:
Hi, we here on Brazil uses the same parameters as the european people. Use of kilometer per liter Use of Liter per 100km Use of Kilometer per hour Meters, not Feet. celsius degrees not fahrenheit on pressure we use KGAlmost equal than BAR not PSI
asked by: Alexandre
Expert Reply:
If your 2008 Volkswagen City Golf is equipped with an OBD-II port, you can use the Edge Insight CTS, # EP83830, and view the Data Parameters in metric units. Speed can be viewed as either MPH or KPH, fuel can be viewed as gallons or liters, distance can be viewed as miles or kilometers and temperature may be viewed as Fahrenheit or Celsius.

Be aware that if you set up your units in either English or Metric, the alert value should be set the same. If you change from one unit to another, you will need to reset the alert values accordingly.
expert reply by: Bob G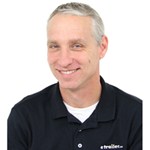 Have a question for the experts? click here.
Product Page this Question was Asked From
Edge Insight CTS - Color Touch Screen - Comprehensive Gauge Display





2 reviews
Retail: $498.75
Price: $399.00

More Answers about Performance Chip