Troubleshooting Peak Back-Up Camera for Not Functioning When Brakes Are Applied
Question:
monitor goes out when I apply brake pedal
asked by: Kenny
Expert Reply:
It sounds like there is an issue with the wiring of this Peak Performance Wireless Back-Up Camera # PK015737 to your vehicle. The first thing I would do is use a circuit tester like the 7-Function Digital Multimeter # BTMT15 to test the wiring that is run to the monitor for a voltage drop when the brake is applied.

I would recommend having a friend help you with this, but basically you will want to have the emergency brake on, put the vehicle in reverse (hopefully the monitor turns on), test the monitor wiring for voltage, and then apply the brake, and then test the voltage once the monitor turns off. If you see a sharp decline in voltage when the monitor goes off then you most likely have a vehicle with a very weak charging system that when the brakes are applied the additional voltage draw does not leave enough voltage for the monitor to turn on.

You should also repeat this with the vehicle lights on, if you find that the monitor will not activate at all with the lights on then you know its the charging system of your vehicle.

Another circuit you will want to check is the reverse light circuit that you tapped into to check for any voltage changes when the brakes are applied. Because as long your reverse lights are activating correctly with or without the brake being applied the monitor should work for you.

If all else fails you should go over the installation instructions again to make sure you installed everything correctly, I attached an installation video for this product for you to check out also.
expert reply by: Jameson C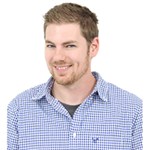 Have a question for the experts? click here.
Video/Article/FAQ this Question was Asked From
Article or Video