Recommendation For Weight Distribution on 2005 Chrysler Mini Van Towing Rockwood A122 Camper
Question:
Considering a Rockwood A122 using 2005 TandC 3.8l as TV. Im adding tranny cooler, Class III receiver hitch, and removed the rear seats. The A122 factory spec gives dry TW as 261#. Comes std w/ 2 20gal bottles so this should be inc in TW. I would add 1 battery. I havent been able to find how much a full water tank would add. I want a WDH that will give me as much ground clearance as possible and be light as poss. The Reese Mini 35 looks intriguing. Is it enough? Next, single arm Reese RP66069. Will that work on the A122? Does it give more ground clearance than the double arm 600s? I currently pull a 28 Coachman with a Chevy 2500 and its head and ball alone weigh 45#. This kind of setup seems way too beefy and adds a lot of TW. I dont have sway control and never had a problem, so Id consider a new setup without SC unless it was included like the Mini 35. Any help is greatly appreciated. Thanks,
asked by: Rob L
Expert Reply:
When choosing a weight distribution system you will want one that has a tongue weight capacity range that encompasses the trailer tongue weight when loaded and ready to tow and that also includes the weight of any gear loaded behind the rear axle of the vehicle. I am including a link to a FAQ page on weight distribution.

I looked up the gross vehicle weight rating (GVWR) of the Rockwood A122 and it said 3,179 lbs. This is the maximum weight capacity of the camper with the cargo loaded. You will want to verify that the GVWR rating I found is what is listed on your particular camper. If it is different please let me know and I can help you with choosing the correct weight distribution.

For an example, if we use the 3,179 lbs as the GVWR of the camper and 15 to 20 per cent of this as tongue weight, you are looking at 477 lbs to 636 lbs.

This would be too high of tongue weight to use the Reese 350 Mini-Lite system # RP66024 or the Reese # RP66069 single arm system.

For your 2005 Chrysler Town and Country towing a Rockwood A122 Camper I would recommend the Reese Trunnion Bar System, part # RP66541. This system has a tongue weight range of 400 lbs to 800 lbs which would fit your tongue weight range perfectly. It uses trunnion bars which will give you more ground clearance compared to a round bar system. It also uses the spring bars with the curved ends that will allow you to add the dual-cam sway control at a future date if you decide you will need it. It will also include the weight distribution shank.

The only extra item you will need is the hitch ball like the Curt 2 Inch Hitch Ball, part # A-90, or Tow Ready 2-5/16 Inch Hitch Ball, part # 19286.

I am including a link to the installation instructions on the Reese # RP66541 system.

If you need a transmission cooler I would recommend the Derale Series 8000 Transmission Cooler, part # D13503. This cooler is rated a Class III, which means it is designed for a gross towing weight of up to 6,000 lbs. I am including a link to a video of a transmission cooler being installed on a 2007 Dodge Caravan, which is a similar vehicle.
expert reply by: Jeff D
Question:
You suggested a WDH for my 2005 TandC, 3.8foot towing a Rockwood A122 GVW 3179, TW 317-477. I asked for maximum ground clearance of the spring bars. Your suggestion was a Reese Trunnion RP66540 at $480. I found 3 other WDHs with the same specs, but at significantly less cost. Are the following also good choices to do my job, but at a lower cost? 1. Curt Trunnion #17300 @ $283 2. Pro Series RB2, #49568 @ $263, or Pro Series Trunnian #49585 @ $299. Are there other models to suggest? Which are better? Since Ill have to use the shaft in a riser position, I dont think spring bar ground clearance will be an issue and any of these models is a good solution. Am I way off? Thanks for your previous response.
asked by: Rob
Expert Reply:
The CURT Trunnion WD System, part # 17300, is only rated at 600 lbs tongue weight. In the CURT brand I would recommend the CURT Trunnion WD System, part # 17301. This has a tongue weight capacity of 800 lbs.

We just had training last week from Cequent who is the company that manufacturers Reese, Draw-Tite, Hidden-Hitch, and Pro-Series brands and they said they have seen the RV market change from the old 10 to 15 per cent rule for tongue weight to 15 to 20 per cent of GVWR today. They said they recommend to use 20 per cent as the new tongue weight rule when recommending weight distribution.

In the Pro Series brand, the Round Bar WD System, # 49568, is only 200 to 600 lbs tongue weight range. I would recommend the Pro Series Trunnion WD System, part # 49586, or the Pro Series Round Bar WD System, part # 49569. These both have a 400 to 800 lbs tongue weight range.
expert reply by: Jeff D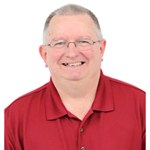 Products Referenced in This Question
Curt Weight Trunnion Style Weight Distribution System with Shank, 800 TW, 10,000 GTW
Retail: $491.66
Price: $295.00

Product Summary:
WD Only
Electric Brake Compatible
600 lbs
700 lbs
Trunnion-Style Bars

Product Specs:
Fits 2 Inch Hitch
Includes Shank
Up to 10000 lbs GTW

more information
Hitch Ball with 2-5/16" Diameter and Medium Shank, 12,000 lbs GTW - Chrome





46 reviews
Retail: $17.13
Price: $12.49

Product Summary:
Hitch Ball
Standard Ball
12000 lbs GTW
Class IV
Chrome

Product Specs:
2-3/4 Inch Shank Length
2-5/16 Inch Diameter Ball
1-1/4 Inch Diameter Shank

more information
Pro Series RB2 Round Bar Weight Distribution Kit with Shank, 800 lbs TW / 10,000 lbs GTW





1 reviews
Retail: $444.11
Price: $309.95

Product Summary:
WD Only
Electric Brake Compatible
500 lbs
600 lbs
700 lbs
Round Bars

Product Specs:
Fits 2 Inch Hitch
Includes Shank
Up to 10000 lbs GTW

more information
Pro Series Trunnion Style Weight Distribution Kit with Shank, 800 lbs TW / 10,000 lbs GTW





1 reviews
Retail: $456.39
Price: $314.95

Product Summary:
WD Only
Electric Brake Compatible
500 lbs
600 lbs
700 lbs
Trunnion-Style Bars

Product Specs:
Fits 2 Inch Hitch
Includes Shank
Up to 10000 lbs GTW

more information
Hitch Ball with 2" Diameter and Medium Shank, 10,000 lbs GTW - Chrome





55 reviews
Retail: $18.20
Price: $10.92

Product Summary:
Hitch Ball
Standard Ball
10000 lbs GTW
Class IV
Chrome

Product Specs:
2-5/8 Inch Shank Length
2 Inch Diameter Ball
1-1/4 Inch Diameter Shank

more information
Reese Light-Duty Weight Distribution System - A-Frame - 4,000 lbs GTW, 400 TW





3 reviews
Retail: $636.26
Price: $454.95

Product Summary:
WD Only
Electric Brake Compatible
200 lbs
300 lbs
Round Bars

Product Specs:
Fits 2 Inch Hitch
Includes Shank
Up to 4000 lbs GTW

more information
Reese Weight Distribution System w Shank - Trunnion Bar - 10,000 lbs GTW, 800 lbs TW




4 reviews
Retail: $702.19
Price: $412.95

Product Summary:
WD Only
Electric Brake Compatible
500 lbs
600 lbs
700 lbs
Trunnion-Style Bars

Product Specs:
Fits 2 Inch Hitch
Includes Shank
Up to 10000 lbs GTW

more information
Product Page this Question was Asked From
Reese 350 Mini-Lite Weight Distribution System w Sway Control for Light-Duty, A-Frame Trailers





1 reviews
Retail: $540.59
Price: $386.95

Product Summary:
WD With Sway Control
Electric Brake Compatible
Surge Brake Compatible
200 lbs
300 lbs
2-Point Friction
Trunnion-Style Bars

Product Specs:
Fits 2 Inch Hitch
Includes Shank
Up to 3500 lbs GTW

more information
More Answers about Weight Distribution