Can a Gooseneck and 5th Wheel Hitch be Installed on a 2005 Ford F-250
Question:
I purchased a 2005 Ford F250 with the plate style gooseneck hitch already welded in. Will I be able to install a 5th wheel hitch that will work with the already installed gooseneck hitch? If so, what kind would work the best?
asked by: Jason
Expert Reply:
There are options for towing a fifth-wheel trailer and a gooseneck trailer with the same vehicle. In your case, since you already have a gooseneck plate welded in the bed of your truck, you could use a fifth-wheel to gooseneck hitch adapter, see link, to tow the fifth-wheel trailer. If you have an 8 foot bed, I would recommend the Convert-A-Ball Cushioned 5th-Wheel-to-Gooseneck Adapter, # CAB-C5G, and if you have a 6-1/2 foot bed the Convert-A-Ball Cushioned 5th-Wheel-to-Gooseneck Adapter w/ Offset, # CAB-C5GX1216, would most likely be needed.

You will need to make sure the gross trailer weight and pin weight are within the capacities of the gooseneck adapter that you select.

Next, you could install a fifth-wheel installation kit, # RP50082-58, and then use a gooseneck plate, # 49080, when towing a gooseneck trailer. This option would most likely require removal of the gooseneck plate in your pickup, because the fifth wheel rail installation and gooseneck plate would most likely interfere with each other. I would recommend the Reese 20k fifth-wheel hitch, # RP30081, for an 8 foot bed and the Reese sliding fifth-wheel hitch, # RP30083, for a 6-1/2 foot bed truck.
expert reply by: Bob G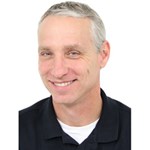 Have a question for the experts? click here.
Products Referenced in This Question
Pro Series 25K Gooseneck Plate for Fifth Wheel Rails by Draw-Tite, Hidden Hitch and Reese

64 reviews
Retail: $244.20
Price: $159.95
Product Summary:
Gooseneck for Fifth Wheel Rails
Fixed Ball
6250 lbs TW
25000 lbs GTW

Product Specs:
Fixed Ball - Offset
2-5/16 Hitch Ball

more information
Convert-A-Ball Cushioned 5th-Wheel-to-Gooseneck Adapter - 12" to 16" Tall - 20,000 lbs

109 reviews
Retail: $538.38
Price: $444.95
Product Summary:
Adapts Trailer
Fifth Wheel Trailer to Gooseneck Hitch
No Offset
20000 lbs GTW

Product Specs:
Adjustable Height
Bolts Over King Pin
King Pin Adapters

more information
Convert-A-Ball Cushioned 5th-Wheel-to-Gooseneck Adapter w/ Offset - 12" to 16" Tall

12 reviews
Retail: $674.85
Price: $549.95
Product Summary:
Adapts Trailer
Fifth Wheel Trailer to Gooseneck Hitch
Offset
20000 lbs GTW

Product Specs:
Adjustable Height
Bolts Over King Pin
King Pin Adapters

more information
Reese 5th Wheel Trailer Hitch w/ Round Tube Slider - Single Jaw - 20,000 lbs

9 reviews
Retail: $2,078.82
Price: $1,099.95
Product Summary:
Sliding Fifth Wheel
Hitch Only
12 Inch Fore/Aft Travel
5000 lbs TW
20000 lbs GTW

Product Specs:
Premium - Single-Hook Jaw
Double Pivot
14 - 18 Inch Tall

more information
Reese Quick-Install Custom Base Rails and Installation Kit for 5th Wheel Trailer Hitches

41 reviews
Retail: $361.25
Price: $252.95
Product Page this Question was Asked From
More Answers about Fifth Wheel