Parts Needed to Flat Tow a 2008 Honda Element SC
Question:
Will this work for SC model? I see that Remco says no SC. Am I right? Is this Blue Ox, as I have a Blue Oz tow bar already that was for pulling my 01 Jeep Wrangler. Thanks,
asked by: Ed
Expert Reply:
I went on the Remco site and looked up a 2008 Honda Element. I did not see the SC model excluded anywhere in the application charts. It stated that all models, manual or automatic, 2 wheel drive or 4 wheel drive, can be flat towed. You will want to look in the owners manual for the vehicle on how it should be towed.

The only Blue Ox base plates for the vehicle do exclude the SC model, but the Roadmaster Base plates, # 1541-3 will work with all models. These are XL style base plates which are more versatile than the MX base plates, # 1541-5.

Since you have a Blue Ox tow bar, you would need an adapter for it to work with the XL base plates. If you have a Blue Ox Aventa, Aventa II, Kar Bar, Aladdin, Alexxa, or Acclaim tow bar, you would need the Blue Ox Tow Bar to Roadmaster Standard, EZ and XL Base Plates Adapter, # BX88178.

If you have a Blue Ox Rangefinder II, you will need # RM-037.

You will also need safety cables, lighting, and a supplemental braking system to flat tow the Element. For safety cables, I recommend the coiled cables # RM-643. The coiled design helps keep the cables from touching the ground.

For lighting there are many different options depending on your needs and the frequency of which you will be towing the vehicle. I have included a link an FAQ article that covers the various options.

Most states now require a supplemental braking system on the vehicle being towed. The easiest to set up and use is the Even Brake, # RM-9400. This is a proportional system that applies the vehicle brakes in proportion to how much the towing vehicle is braking. This reduces wear and tear on both vehicles.

I have also included a link to our series of FAQ articles on flat towing.
expert reply by: Michael H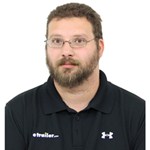 Have a question for the experts? click here.
Products Referenced in This Question
Roadmaster XL Base Plate Kit - Removable Arms
Retail: $429.95
Price: $399.00

Blue Ox Tow Bar to Roadmaster Standard, EZ and XL Base Plates Adapter
Retail: $100.00
Price: $89.95

Product Summary:
Base Plates
Accessories

Product Specs:
Adapter
Blue Ox to Roadmaster

more information
Blue Ox Rangefinder II to Roadmaster Bracket Adapter
Retail: $111.77
Price: $104.95

Product Summary:
Base Plates
Accessories

Product Specs:
Adapter
Blue Ox to Roadmaster

more information
RoadMaster 68" Single Hook, Coiled Safety Cables - 6,000 lbs





34 reviews
Retail: $64.95
Price: $44.95

Product Summary:
Tow Bars
Accessories
64 Inch Long
6000 lbs

Product Specs:
Coiled Cable
Safety Cables
Cables

more information
Roadmaster Even Brake Portable Proportional Braking System





1 reviews
Retail: $1,555.60
Price: $1,249.00

Product Summary:
Brake Systems
Proportional System

Product Specs:
Portable System
Recurring Set-Up

more information
Product Page this Question was Asked From
Roadmaster MX Base Plate Kit - Removable Arms





1 reviews
Retail: $429.95
Price: $399.00

More Answers about Base Plates