Is a Spindle Washer Needed Between the Spindle Nut and Outer Bearing on Dexter 5 on 4-1/2 Hubs
Question:
On a Dexter 5 on 4 1/2 Hub, should there be a washer between the axle nut and the outer bearing? On all other trailers and cars there is a washer, none on the Dexter trailer I have, just a large nut that covers the whole bearing.
asked by: DelC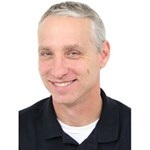 Have a question for the experts? click here.
Products Referenced in This Question

42 reviews
Code: 165649
Retail:$0.33
Price: $0.17
Accessories and Parts
Trailer Suspension
Cotter Pin
more information >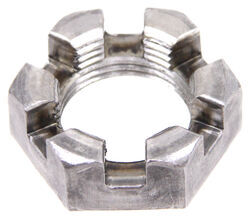 58 reviews
Code: 165686
Retail:$1.44
Price: $1.25
Accessories and Parts
Trailer Spindles
Spindle Nut
more information >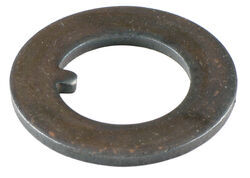 Accessories and Parts
Trailer Spindles
Spindle Washer
more information >
Replacement Spindle Washer - Tang Type for E-Z Lube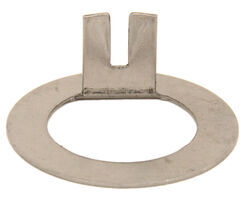 155 reviews
Code: 5-101
Retail:$1.38
Price: $0.50
Accessories and Parts
Trailer Spindles
Spindle Washer
more information >
"D" Washer for EZ Lube Spindles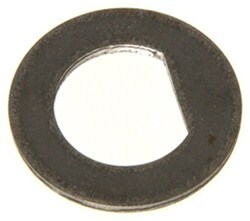 43 reviews
Code: 5-23
Retail:$0.81
Price: $0.60
Accessories and Parts
Trailer Spindles
Spindle Washer
more information >
Tang Replacement Spindle Washer
Code: 5-71
Price:$3.09
Accessories and Parts
Trailer Spindles
Spindle Washer
more information >
LubriMatic Disc/Drum Brake and Wheel Bearing Grease - 16-oz Can
14 reviews
Code: L11380
Price:$7.89
Tools
Grease and Lubricants
Brake and Bearing Grease
Petroleum-Based
Standard Bearing Grease
Polyurea - Conventional
16 oz
LubriMatic
more information >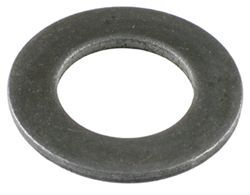 60 reviews
Code: SW1000
Retail:$1.52
Price: $0.49
Accessories and Parts
Trailer Spindles
Spindle Washer
more information >
Product Page this Question was Asked From
Bearing Kit for #84 Spindle, L44649/L68149 Bearings, 10-19 Double Lip Seal
562 reviews
Code: BK2-100
Retail:$21.95
Price: $12.00
Trailer Bearings and Races
Bearing Kit
Race L68111
Race L44610
3500 lbs Axle
10-19 Seal
Bearing L44649
Bearing L68149
TruRyde
more information >
More Answers about Trailer Bearings and Races >