Will the Titan Reducer Sleeve for 2-1/2 inch Hitches Fit on My 2010 Chevrolet Silverado 2500
Question:
My GM factory receiver came with a reducer sleeve but it seems to have a lot of play. I measured the reducer size and found that the ID is not actually at 2 but 2 1/8. The stniger on my hitch is at exactly 2 and that seems to be the reason for the excessive play. Is your reducer has better tolerance? How close is it to 2? My other question is that the factory receiver on my truck is 7 long while your reducer sleeve is at 5 3/4 in length based on your diagram. It looks like I can line up the holes OK, but the front of the sleeve is about 1 1/4 back from the mouth of the factory receiver. Is this a problem for my trailering use? Thanks!
asked by: S. K
Expert Reply:
I went out to the warehouse an pulled the Titan Reducer Sleeve 2-1/2 inch to 2 inch, and measured the inside dimension of the one I pulled at 2.068 inches with a dial caliper, I also measured the outer dimension at 2.469 inches, see attached photos I took for you.

You mentioned tolerance, and that is an unknown factor. All hitch manufacturers and hitch accessory manufacturers have to stay within certain guidelines, to ensure that their product will work with other accessories on the market. With unknown tolerances on both parts, your hitch and the reducer, you will find some parts that are tighter and others that are looser. I can not guarantee that the part you receive will have the exact same measurement as the one I measured, but it sure looks like it would be a close fit to me.

Any time you add another component to the system things change. Adding a reducer causes excess noise and play, even when the parts fit tolerably well. Once you reduce your hitch opening you effectively reduce the capacity that you are able to tow to that of a 2 inch receiver hitch, or the lowest rated item in the setup, hitch, drawbar and/or hitch ball. As long as the drawbar and reducer will fit in the hitch and pin in place and your capacities are within limits of the trailer you are towing, there is no problem.

I would recommend that you go with a 2-1/2 inch drawbar and a hitch ball appropriately sized for your trailer and the drawbar, see link. The Reese Titan Ball Mount for 2-1/2 inch Receivers, # RP45322, is our most popular 2-1/2 inch ball mount and will fit and work much better than a 2 inch drawbar and reducer sleeve. Along with this ball mount you will need a properly sized hitch ball with a 1-1/4 inch diameter shank. see link.
expert reply by: Bob G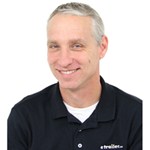 Have a question for the experts? click here.
Products Referenced in This Question
Reese Titan Ball Mount for 2-1/2" Receivers, 1-1/2" Rise or 3" Drop, 18,000 lbs





22 reviews
Retail: $85.74
Price: $59.95

Product Summary:
Fixed Ball Mount
Standard Ball Mount
Solid Shank
Long
Steel

Product Specs:
Fits 2-1/2 Inch Hitch
Rise - 1-1/2 Inch
Drop - 3 Inch
Class V
18000 lbs GTW

more information
Product Page this Question was Asked From
Reese Titan Reducer Sleeve 2-1/2" to 2"




46 reviews
Retail: $26.69
Price: $20.95

Product Summary:
Hitch Adapter
Hitch Reducer
4 Inch Long
Steel

Product Specs:
Fits 2-1/2 Inch Hitch
2-1/2 Inch to 2 Inch

more information
More Answers about Hitch Accessories