Recommended Trailer Wheel Bearing Grease for Dexter Axles
Question:
I want the grease I apply to my new Dexter Axle wheel bearings to be compatible with the factory applied grease. What type grease is used in the OE assemblies so I can be sure what to buy for periodical greasing! I have a 2011 Horton 6x10 with Dexter 3,500 lb brake axles and E-Z-lube axles! I also want to buy a spare brake hub assembly but my manual does not list what Dia. brake hub I have! Your assistance is greatly appreciated on these items.
asked by: Paul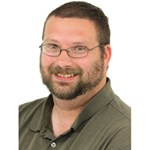 Have a question for the experts? click here.
Products Referenced in This Question
LubriMatic Disc/Drum Brake and Wheel Bearing Grease - 16-oz Can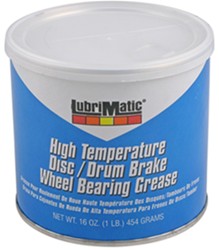 14 reviews
Code: L11380
Price:$8.29
Tools
Grease and Lubricants
Brake and Bearing Grease
Petroleum-Based
Standard Bearing Grease
Polyurea - Conventional
16 oz
LubriMatic
more information >
LubriMatic Disc/Drum Brake and Wheel Bearing Grease - 14-oz Cartridge

18 reviews
Code: L11465
Price:$8.29
Tools
Grease and Lubricants
Brake and Bearing Grease
Petroleum-Based
Standard Bearing Grease
Polyurea - Conventional
14 oz
LubriMatic
more information >
Product Page this Question was Asked From
Trailer Hub and Drum Assembly - 3,500-lb Axles - 5 on 4-1/2 - E-Z Lube

178 reviews
Code: 84546UC3-EZ
Price:$51.95
Trailer Hubs and Drums
Hub with Integrated Drum
EZ Lube
L68149
L44649
For 3500 lbs Axles
5 on 4-1/2 Inch
13 Inch
14 Inch
14-1/2 Inch
15 Inch
16 Inch
16-1/2 Inch
17-1/2 Inch
Dexter
more information >
More Answers about Trailer Hubs and Drums >