Any Other Parts Needed When Replacing Incandescent Trailer Lights With LED Lights
Question:
I have oval trailer lights that use a grommet to hold them in. The number on them is ST1P2. They look like your ST70RB. Are the STL22RB led lights a direct replacement? I want brighter lights. I read that LEDs sometimes dont work because they have the wrong resistance and may flash too quickly, hence needing extra resistors or flash controllers.
asked by: Paul
Expert Reply:
You will want to measure your existing oval lights to make sure they will match up to the dimensions on the Optronics lights.

The Optronics LED Trailer Stop/Turn/Tail Light, part # STL22RB, will work as a LED replacement for the Optronics Oval Trailer Stop/Turn/Tail Light, part # ST70RB. They would both fit in the Optronics Rubber Grommet for 6-1/2 Inch Oval Trailer Tail Lights, part # A70GB. They would use an industry standard 3-prong plug like the Optronics Straight 3-Wire Pigtail for Sealed Trailer Stop/Turn/Tail Lights, part # A45PB.

On most vehicles the LED lights will NOT cause a hyperflash situation where the lights will fast flash similar to what your factory signal light does when the bulb is about to burn out. The only way to know if it will cause that situation on your vehicle is when the LED lights are installed. If that situation happens you will need to wire in the Putco LED Light Bulb Load-Resistor Kit, part # P230004C, to each light socket that has an LED bulb and flashes.
expert reply by: Jeff D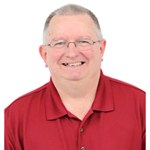 Have a question for the experts? click here.
Products Referenced in This Question
Straight 3-Wire Pigtail for Sealed Trailer Stop, Turn and Tail Lights





34 reviews
Price: $0.95
Product Summary:
Trailer Lights
Replacement Parts

Product Specs:
Mount Parts
Light Plugs

more information
Rubber Grommet for 6-1/2" Oval Trailer Tail Lights





76 reviews
Retail: $2.95
Price: $0.95
Product Summary:
Trailer Lights
Replacement Parts

Product Specs:
Light Grommets
Oval

more information
Miro-Flex, Sealed, 6-1/2" Oval, LED Trailer Stop/Turn/Tail Light, 3-Function, 12 Diode





72 reviews
Retail: $27.95
Price: $19.95
Product Summary:
Tail Lights
Submersible Lights
Red
Flush Mount

Product Specs:
Oval
LED Light
6-1/2L x 2-1/4W Inch

more information
Product Page this Question was Asked From
Sealed, 6-1/2" Oval Trailer Stop, Turn and Tail Light, 3-Function





140 reviews
Retail: $9.95
Price: $5.25
Product Summary:
Tail Lights
Submersible Lights
Red
Flush Mount

Product Specs:
Oval
Incandescent Light
6-1/2L x 2-1/4W Inch

more information
More Answers about Trailer Lights