Parts Needed to Install a 7-Way Trailer Connector to a 2003 Land Rover Discovery II
Question:
My LandRover has factory installed trailer connection plug in the right rear tail light. I purchased the harness. All plugs fit and matchup. However, there are 3 wires sticking out of the harness attached to nothing which end behind the tail light lensewhere the connetion is Where do I connect the 3 wires that are coming out the side of the harness?The harness kit from Dealer has an adaptor included to convert from the factory 7 round to a 4 flat to a 7 flat which matches the trailer male plug. I dont think all pins are matching each other wire purpose with the correct wire. In turn, I needed an adaptor from Pollak # 12-723EV to connect this and also to connect to the trailers 7 blade, plug. The adaptor from Pollak also has 3 wires 4counting the white ground wire the 3 wires are purple, blue and black.I have no trailer lights at all when plugged in. My question: Where do the 3 wires sticking out of harness on vehicle side and the 3 wires on the Pollak adaptor go? Do I connect them together ? Both 4 flat connections vehicleandtrailer adaptors wires match color to color brown,white,greenandyellow Also, is it okay to change the trailers wire,pin location to match the adaptor #12-723EV ? Since the two 4 Flat connections seem to match, I dont want to cut, splice and possibly alter the vehicle sidewiring,harness ect.. Thank you for your help!!
asked by: Tim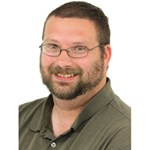 Have a question for the experts? click here.
Products Referenced in This Question
Upgraded Circuit Protected Tail Light Converter Hardwire Kit with 4-Pole Connector (Includes Tester)

220 reviews
Code: 119178KIT
Retail:$44.37
Price: $34.95
Wiring
Trailer Connectors
Vehicle End Connector
5 Feet Long
4 Flat
Plug and Lead
Tekonsha
more information >
Wiring
Tools for Wiring
Testers
Circuit Tester
more information >
Universal Installation Kit for Trailer Brake Controller - 7-Way RV and 4-Way Flat - 10 Gauge Wires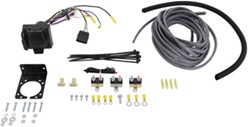 795 reviews
Code: ETBC7
Retail:$86.43
Price: $65.84
Accessories and Parts
Brake Controller
Brake Controller Wiring
Universal
Wired to Brake Controller
Wiring
etrailer
more information >
Product Page this Question was Asked From
Pollak 7- and 4-Pole Trailer Connector Socket w/ Mounting Bracket - Vehicle End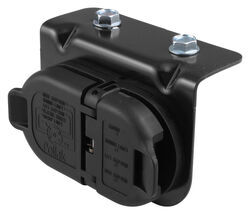 637 reviews
Code: HM40975
Price:$32.95
Custom Fit Vehicle Wiring
Trailer Hitch Wiring
No Converter
Custom Fit
more information >
More Answers about Custom Fit Vehicle Wiring >