Will a Fold Down Truck Bed Extender # BX400-02 Work on My 2004 Toyota Tundra Carrying a Motorcycle
Question:
I am interested in your bed extender BX4004-02. my question is, my motorcycle is 8 2 long and the bed of my 2004 toyota tundra is 6 1/2 feet long. with the tail gate open the overall length of my truck bed is 8 3. from the front wall of the bed to the very tip of the tail gate.after installation what would be the overall length from the front of my bed to the inside of the bottom rail of the bed extender?
asked by: Carl C
Expert Reply:
I spoke with my contact at Topline and she informed me that there is a good chance you would be able to accommodate your motorcycle that is 8 foot 2 inches long in the truck bed of your 2004 Toyota Tundra with this Fold Down Truck Bed Extender # BX4004-02.

You could make it work because you can install the mounting brackets to your tailgate in such a way that the entire system could be mounted as close to the edge of the tailgate as you would like. Basically, as long as the bed extender is centered on the tailgate you could install it very close to edge of your tailgate.

Another important thing to keep in mind is the curvature of your tire and the outward curvature of the # BX4004-02. The portion of your back tire that will be touching your tailgate will actually be several inches short of the full length of your motorcycle. And since the # BX4004-02 curves out and away from the truck, it will match the curvature of your motorcycle wheel to some extent also giving you the necessary clearance.
expert reply by: Jameson C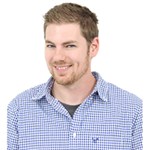 Have a question for the experts? click here.
Product Page this Question was Asked From
Fold Down Truck Bed Expander - Black




13 reviews
Price: $224.95

More Answers about Bed Extender