Troubleshooting Trailer Lights Not Working After Installing Vehicle Wiring and Rewiring Trailer
Question:
I purchased the 118336, so far I have rewired my small utility trailer twice, and cannot fiqure out what is wrong. first step all running lights are off, if i use either left or right turn signal, Both trailer lights light up. If I turn on the car running lights, I get no running lites at the rear or side markers on trailer. I trired reversing the wires and the same thing happens. my grounnds are attached.
asked by: Robert A
Expert Reply:
Lets start troubleshooting by eliminating the trailer, so we can tell if the vehicle wiring harness that you purchased, item # 118336, for your 2003 Honda Pilot is working correctly. Unplug the trailer and use a circuit tester, item # 3808 if needed, to test the connector at the back of the vehicle. Have someone apply the brakes, turn signals and turn the running lights while you are testing.

If the 4-Way does not function correctly when performing this test, go to the wires that are going into the black converter box and test each of them for proper function. You should get right turn signal on the green wire, left turn signal on the yellow wire, brake signal on the red wire, and tail light signal on the brown wire. The white wire is the ground wire.

If the functions are not correct going into the converter box, you will need to check the connection point to see if any of the pins are bent, broken or displaced, if so you will need to remedy that to install the connector correctly.

If the functions are correct going in but not coming out, the converter box has been shorted and will need to be replaced.

If all of the functions at the 4-Way are correct, we can turn our attention to the trailer. Start by checking all of the light bulbs on the trailer to be sure they are installed properly and in good working condition. Next, check the ground connections on the trailer. The taillights are suspect for ground problems especially if they are grounded through their mounting bolts. A plastic license plate holder could be an issue also. If the mounting brackets for any of the lights are bolted to the trailer frame, the ground connection can be lost there also.

If all the ground connections are solid, look for a broken pinched or frayed wire that is making contact with the trailer frame or another wire in the harness.
expert reply by: Bob G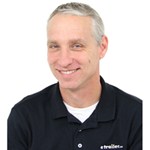 Have a question for the experts? click here.
Products Referenced in This Question





2 reviews
Retail: $34.41
Price: $24.95

Product Page this Question was Asked From
T-One Vehicle Wiring Harness with 4-Pole Flat Trailer Connector





259 reviews
Retail: $27.86
Price: $24.95

More Answers about Custom Fit Vehicle Wiring