Trailer Hitch and Transmission Cooler for Maximum Towing Capacity on a 2011 Nissan Frontier
Question:
My Navy Blue 2011 Nissan Frontier Pro-4X 4X4 CrewCab 4 Door is equipped with a 6 Speed Manual Tansmission / 4.0 Liter 6 Cyl Engine /w matching LEER Bed Cap.. #1. My vehicle is rated for over 6,000 lbs of towing capability by the manufacturer, yet I can only find a Class III 2 towing hitch receiver rated up to 5,000 pounds. Are ones rated over 5,000 lbs for my vehicle available so I can legally and safely take advantge of all my trucks towing capabilities? If so, what are they? #2. Should I install any kind of transmission cooler for this vehicle? I know automaticc transmissions often use coolers as part of a towing package,but not sure if Manual Transmissions needs one for towing purposes too? Or just more frequent lubricant changes and clutch replacement as necessary?
asked by: Dave
Expert Reply:
At this time the only hitches we have available for the 2011 Nissan Frontier, see link, are rated for up to 5,000 pounds gross towing weight. These same hitches, with the addition of a weight distribution system, are rated for up to 8,000 pounds gross towing weight.

Weight distribution systems are recommended any time the trailer weighs more than 50 percent of the vehicle weight. You should check your owners manual and determine the max weight your vehicle can tow with the addition of a weight distribution system and stay within that capacity rating.

For your 2011 Nissan Frontier Pro-4X 4X4, I would recommend one of two weight distribution systems. The Reese SC Weight Distribution System w Sway Control, item # RP66153, or the Strait-Line Weight Distribution System w Sway Control, item # RP66083.

Both of these systems will handle tongue weights up to 800 lbs and total trailer weights well over your vehicle ratings. The straight line system has dual cam sway control that is the best on the market. The SC system has friction sway control and is a bit more economical.

Either of these systems will allow you to take full advantage of your vehicles towing capabilities with one of the hitches we offer. A hitch ball, properly sized for your trailer coupler, with a 1-1/4 inch shank will be needed to complete the weight distribution setup.

I have included links to some weight distribution information and to videos of similar systems to those I mentioned being installed.

Manual transmissions do not have a pump that circulates fluid through or out of the transmission and back. For this reason there are no transmission coolers available for manual transmissions at this time. Transmission oil changes should be performed to manufacturer specifications.
expert reply by: Bob G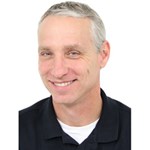 Have a question for the experts? click here.
Products Referenced in This Question
Strait-Line Weight Distribution System w Sway Control - Trunnion Bar - 10,000 lbs GTW, 800 lbs TW

43 reviews
Retail: $1,001.77
Price: $541.40
Product Summary:
WD With Sway Control
Prevents Sway
500 lbs
600 lbs
700 lbs
Up to 10000 lbs GTW
Includes Shank

Product Specs:
Fits 2 Inch Hitch
Electric Brake Compatible
Allows Backing Up

more information
Reese SC Weight Distribution System w Sway Control - Trunnion - 10,000 lbs GTW, 800 lbs TW

29 reviews
Retail: $778.79
Price: $514.95
Product Summary:
WD With Sway Control
Reduces Sway
500 lbs
600 lbs
700 lbs
Up to 10000 lbs GTW
Includes Shank

Product Specs:
Fits 2 Inch Hitch
Electric Brake Compatible
Surge Brake Compatible
Allows Backing Up

more information
Product Page this Question was Asked From
More Answers about Trailer Hitch