Parts Needed to Safely Flat Tow a 2010 Chevrolet Silverado
Question:
What Blue Ox system/items do I require to tow my 2010 Chevrolet Silverado extended cab short box 4x4 with 4 wheels down. A braking system included in the hitch would be nice. Please advise what you think I should have for a safe dinghy towing experience. Thank you
asked by: Andy M
Have a question for the experts? click here.
Products Referenced in This Question
Blue Ox Base Plate Kit - Removable Arms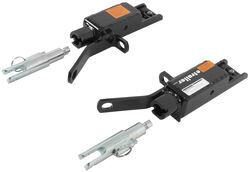 413 reviews
Code: BX1681
Retail:$465.00
Price: $419.99
Base Plates
Removable Draw Bars
Twist Lock Attachment
more information >
Blue Ox Aventa LX Tow Bar - Motor Home Mount - 10,000 lbs
27 reviews
Code: BX7445
Retail:$895.00
Price: $749.99
Tow Bars
Hitch Mount Style
Telescoping
Steel
10000 lbs
Blue Ox
Stores on RV
Non-Binding
Blue Ox
more information >
Blue Ox Tow Bar Wiring Kit - 4 Diodes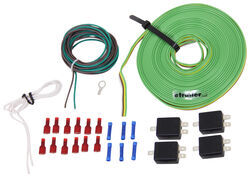 Tow Bar Wiring
Splices into Vehicle Wiring
Diode Kit
Universal
Tail Light Mount
Blue Ox
more information >
Roadmaster Stop Light Switch Kit - GM Pickups/SUVs w/Adjustable Pedals
Tow Bar Braking Systems
Stop Light Switch
more information >
Roadmaster Stop Light Switch Kit - GM Pickups/SUVs w/Non-Adjustable Pedals
Tow Bar Braking Systems
Stop Light Switch
more information >
RoadMaster BrakeMaster Custom Seat Adapter

35 reviews
Code: RM-88158
Retail:$55.20
Price: $51.95
Accessories and Parts
Tow Bar Braking Systems
Seat Adapter
more information >
Roadmaster Even Brake Portable Supplemental Braking System - Proportional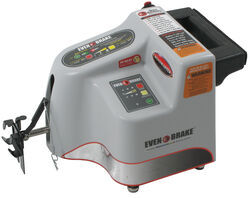 Tow Bar Braking Systems
Brake Systems
Proportional System
Portable System
Not Power Assist Brake Compatible
Recurring Set-Up
Roadmaster
more information >
Product Page this Question was Asked From
Blue Ox Base Plate Kit - Removable Arms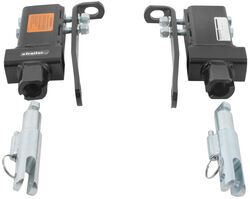 413 reviews
Code: BX1674
Retail:$465.00
Price: $419.99
Base Plates
Removable Draw Bars
Twist Lock Attachment
more information >
More Answers about Base Plates >