How to Convert a Combined Tail Light 2000 Honda Valkyrie Interstate to a Separate Bunkhouse Trailer
Question:
Dear sirs, I just purchased a used 2000 Bunkhouse LX. My intent is to pull this trailer on my 2000 Honda Valkyrie Interstate. The bike has the 4 Pin Pole Flat Trailer connector: right turn Green, left turn Yellow, tail lights Brown, and ground White. The Bunkhouse trailer has a 6 way square plug configuration. white-ground brown-light red-brake lights yellow-left green-right blue-old elect brakes/ now an acc. lead Is there an adapter that I can use to connect the Bunkhouse 6-pole into the bike's 4-pole? 3. Or…can I rewire the Bunkhouse with a 4-pole connector to mate with the bike?
asked by: Manny F
Expert Reply:
I think your best option would be to remove the 6-way that is on your Bunkhouse trailer and wire by function to a 4-Pole Trailer End Connector, part # 18004.

Since it sounds like your trailer has separate tail light functions, meaning the blinkers and brake lights are not on the same bulb you will also need a Taillight Converter, part # 118158, to convert the combined tail light circuitry of your 2000 Honda Valkyrie Interstate to the separate circuitry that your trailer has.

Once you remove the 6-way connector from your trailer on the output side of the of the converter you would want to run the red wire from your trailer to the red wire of the converter that is labeled stop. The green (right turn) wire from the converter should be run to the green wire from the trailer. And finally the yellow wire from the converter will run to the yellow wire from the trailer.

On the input side of the the converter, you will color match the wires from the 4-way to the converter. So, green to green, white to white, and yellow to yellow. The brown wire from the 4-way will bypass the converter and go straight to the tail light circuit as the running lights.
expert reply by: Jameson C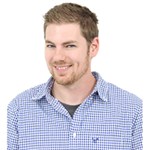 Have a question for the experts? click here.
Products Referenced in This Question
Vehicle to Vehicle Taillight Converter





6 reviews
Retail: $28.22
Price: $25.95

Product Summary:
Tow Bar Wiring
Accessories

Product Specs:
Converter
2-to-3 Converter

more information





6 reviews
Retail: $6.06
Price: $5.99

Product Summary:
Trailer Connectors
Trailer End Connector
1 Foot Long

Product Specs:
Plug and Lead
4 Flat

more information
Product Page this Question was Asked From
Vehicle to Vehicle Taillight Converter





6 reviews
Retail: $28.22
Price: $25.95

Product Summary:
Tow Bar Wiring
Accessories

Product Specs:
Converter
2-to-3 Converter

more information
More Answers about Accessories and Parts