Parts Needed to Add Electric Brakes to a Utility Trailer with a 3500 Lbs Axle and Brake Flanges
Question:
The trailer is a 2004 Carry- On from Lowes. It has no brakes. The axle is a single Dexter 3,500 lbs and has a brake mounting flange with 4 holes. The wheel bolt pattern is 5 on 4-1/2 2-5/8 apart. The tow vehicle is a 1999 Toyota Tacoma 4X4 extended cab 6 cylinder. What are the all components needed to add Electric brakes?
asked by: George W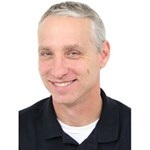 Have a question for the experts? click here.
Products Referenced in This Question
T-One Vehicle Wiring Harness with 4-Pole Flat Trailer Connector

219 reviews
Code: 118379
Retail:$60.52
Price: $37.95
Custom Fit Vehicle Wiring
Trailer Hitch Wiring
Converter
Custom Fit
more information >
Lockwasher for Brake Mounting Bolt for 7" and 10" Brake Assemblies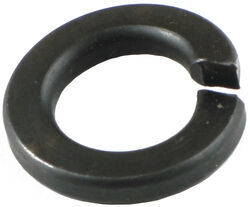 70 reviews
Code: 5-8
Retail:$0.20
Price: $0.15
Accessories and Parts
Trailer Brakes
Electric Drum Brakes
Hydraulic Drum Brakes
7 Inch
10 Inch
Brake Mounting Bolt
Hardware
Washer
Redline
more information >
Mounting Nut for 7" and 10" Brake Assemblies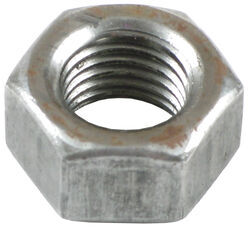 81 reviews
Code: 6-17
Price:$0.25
Accessories and Parts
Trailer Brakes
Electric Drum Brakes
Hydraulic Drum Brakes
7 Inch
10 Inch
Brake Mounting Bolt
Hardware
Bolts
Redline
more information >
Trailer Hub and Drum Assembly - 3,500-lb Axles - 5 on 4-1/2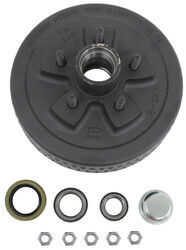 148 reviews
Code: 84546UC3
Price:$50.95
Trailer Hubs and Drums
Hub with Integrated Drum
Standard
L68149
L44649
For 3500 lbs Axles
5 on 4-1/2 Inch
14 Inch
14-1/2 Inch
15 Inch
16 Inch
16-1/2 Inch
17-1/2 Inch
Dexter
more information >
Tekonsha Prodigy P2 Trailer Brake Controller - 1 to 4 Axles - Proportional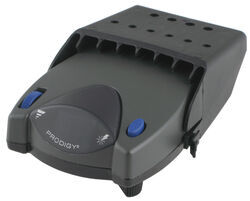 1031 reviews
Code: 90885
Retail:$167.24
Price: $97.95
Brake Controller
Proportional Controller
Electric
Electric over Hydraulic
Digital Display
Vehicle Mount
2 - 8 Brakes
Automatic Leveling
360 Degrees
Tekonsha
more information >
7-Way Round RV Style Trailer Connector - Trailer Side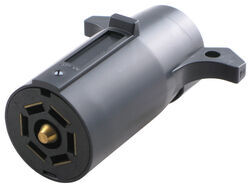 72 reviews
Code: A7WCB
Retail:$4.95
Price: $4.44
Wiring
Trailer Connectors
Trailer End Connector
Plug Only
7 Blade
Optronics
more information >
Universal Installation Kit for Trailer Brake Controller - 7-Way RV and 4-Way Flat - 10 Gauge Wires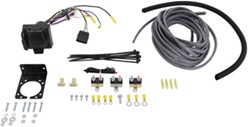 798 reviews
Code: ETBC7
Retail:$86.43
Price: $65.84
Accessories and Parts
Brake Controller
Brake Controller Wiring
Universal
Wired to Brake Controller
Wiring
etrailer
more information >
TruRyde Electric Brake Assembly - 10" - Left Hand
63 reviews
Code: TRBK10E01
Retail:$34.95
Price: $30.95
Trailer Brakes
Electric Drum Brakes
Brake Assemblies
Manual Adjust
10 x 2-1/4 Inch
Left Hand Side
3500 lbs Axle
13 Inch Wheel
14 Inch Wheel
15 Inch Wheel
TruRyde
more information >
TruRyde Electric Brake Assembly - 10" - Right Hand
61 reviews
Code: TRBK10E02
Retail:$34.95
Price: $32.95
Trailer Brakes
Electric Drum Brakes
Brake Assemblies
Manual Adjust
10 x 2-1/4 Inch
Right Hand Side
3500 lbs Axle
13 Inch Wheel
14 Inch Wheel
15 Inch Wheel
TruRyde
more information >
Product Page this Question was Asked From
Hayes 10" Electric Trailer Brake Assembly - Right Hand - 3,500 lbs
Trailer Brakes
Electric Drum Brakes
Brake Assemblies
Manual Adjust
10 x 2-1/4 Inch
Right Hand Side
3500 lbs Axle
13 Inch Wheel
14 Inch Wheel
15 Inch Wheel
Redline
more information >
More Answers about Trailer Brakes >