How to Wire the Bulldog Powered-Drive Trailer Jack # BD500185 on a Trailer with No Battery
Question:
On this electric jack, are there 2 wires coming out of the jack? A positive and a ground? I want to hook it up to my trailers 7 pin plug since I dont have an auxiliary battery. Im completely new to this so Im not sure what Im doing. I just dont want to have to buy one of those jacks that has a 7 pin plug on it already.
asked by: Brandon
Expert Reply:
The Bulldog Powered-Drive Trailer Jack, item # BD500185, only has one wire, the power wire. This jack attaches to ground through the mounting hardware and the trailer frame. When wiring the jack to your 7-Way trailer connector you will need to make sure that the ground wire from the 7-Way trailer connector is attached to the trailer frame to provide ground. You will then attach the power wire to the 12 volt accessory circuit inside the 7-Way connector or splice into the wire the is attached to the accessory circuit. The photo at right shows the connection point for 12 volt accessories inside the 7-way connector.

In the installation video, see link, our installer attaches a ground wire from the trailer mounted battery to the trailer frame to complete the ground connection for the Bulldog Powered-Drive Trailer Jack.
expert reply by: Bob G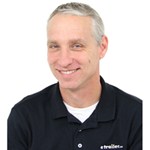 Product Page this Question was Asked From
Bulldog Powered-Drive Trailer Jack - Drop Leg - A-Frame - 17" Lift - 4,000 lbs





13 reviews
Retail: $412.03
Price: $279.95

More Answers about Trailer Jack