What is the Difference Between Trailer Weight Distribution System Round Bars and Trunnion Bars
Question:
I have a 2004 Chevy Tahoe and looking at purchasing Keystone travel trailer total lenght 35, with Wide Stance Axles. TW is 780lbs. What is the difference between the WD w/ Sway Control Code # RP66074 and RP66078.
asked by: Mike T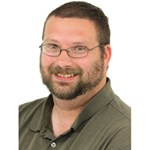 Have a question for the experts? click here.
Products Referenced in This Question
Hitch Ball with 2-5/16" Diameter and Medium Shank, 12,000 lbs GTW - Chrome

139 reviews
Code: 19286
Retail:$17.13
Price:$11.49
Balls
Hitch Ball
Standard Ball
Chrome-Plated Steel
2-5/16 Inch Diameter Ball
2-3/4 Inch Shank Length
1-1/4 Inch Diameter Shank
12000 lbs GTW
Class IV
Tow Ready
more information >
2" Hitch Ball - 1-1/4" Diameter x 2-5/8" Long Shank - Chrome - 10,000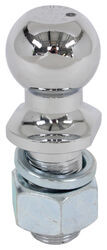 209 reviews
Code: A-90
Retail:$18.20
Price:$10.99
Balls
Hitch Ball
Standard Ball
Chrome-Plated Steel
2 Inch Diameter Ball
2-5/8 Inch Shank Length
1-1/4 Inch Diameter Shank
10000 lbs GTW
Class IV
Curt
more information >
Reese Weight Dist Shank - 12-1/4" Long - 2" Drop to 6-1/2" Rise - 1,500 lbs TW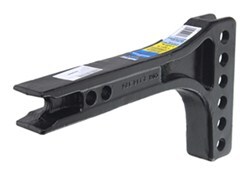 16 reviews
Code: RP54970
Retail:$141.56
Price:$104.95
Accessories and Parts
Weight Distribution
Shanks
1500 lbs TW
15000 lbs GTW
Fits 2 Inch Hitch
Trunnion - 1-1/4 In Drop
Round - 2 In Drop
Trunnion - 6-1/2 In Rise
Round - 5-1/4 In Rise
Reese
more information >
Strait-Line Weight Distribution w Sway Control - Trunnion Bar - 12,000 lbs GTW, 1,200 lbs TW


110 reviews
Code: RP66074
Retail:$842.96
Price:$449.92
Weight Distribution
WD With Sway Control
Prevents Sway
Heavy Duty
Shank Not Included
Electric Brake Compatible
Fits 2 Inch Hitch
Fits 2-1/2 Inch Hitch
Allows Backing Up
700 lbs
800 lbs
900 lbs
1000 lbs
1100 lbs
Reese
more information >
Strait-Line Weight Distribution System w Sway Control - Trunnion Bar - 12,000 lbs GTW, 1,200 lbs TW

110 reviews
Code: RP66084
Retail:$1,001.77
Price:$541.40
Weight Distribution
WD With Sway Control
Prevents Sway
Heavy Duty
Includes Shank
Electric Brake Compatible
Fits 2 Inch Hitch
Allows Backing Up
700 lbs
800 lbs
900 lbs
1000 lbs
1100 lbs
Reese
more information >
Strait-Line Weight Distribution System w Sway Control - Round Bar - 12,000 lbs GTW, 1,200 lbs TW


110 reviews
Code: RP66088
Retail:$929.22
Price:$450.24
Weight Distribution
WD With Sway Control
Prevents Sway
Heavy Duty
Includes Shank
Electric Brake Compatible
Fits 2 Inch Hitch
Allows Backing Up
700 lbs
800 lbs
900 lbs
1000 lbs
1100 lbs
Reese
more information >
Product Page this Question was Asked From
Strait-Line Weight Distribution w Sway Control - Trunnion Bar - 12,000 lbs GTW, 1,200 lbs TW


110 reviews
Code: RP66074
Retail:$842.96
Price:$449.92
Weight Distribution
WD With Sway Control
Prevents Sway
Heavy Duty
Shank Not Included
Electric Brake Compatible
Fits 2 Inch Hitch
Fits 2-1/2 Inch Hitch
Allows Backing Up
700 lbs
800 lbs
900 lbs
1000 lbs
1100 lbs
Reese
more information >
More Answers about Weight Distribution >