Tire and Wheel Recommendation To Replace 20.5x8x10 Trailer Tires and Wheels
Question:
My trailer came with 20.5 X 8 X 10 C tires. The previous owner put 4.8 X 12 C on it. Both fit well with the fenders and hauling weight is less than rating on either. We will do a lot of long drives with this PWC trailer. Which is best for highway towing on long trips? Thank you
asked by: Kevin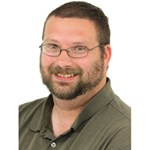 Have a question for the experts? click here.
Products Referenced in This Question
Loadstar K399 Bias Trailer Tire - 205/65-10 - Load Range E

67 reviews
Code: AM1HP56
Retail:$77.95
Price: $70.95
Tires and Wheels
Tire Only
Bias Ply Tire
Load Range E
205/65-10
more information >
Kenda 205/65-10 Bias Trailer Tire with 10" White Wheel - 4 on 4 - Load Range E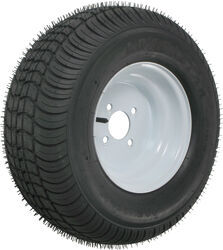 25 reviews
Code: AM3H460
Retail:$106.95
Price: $90.95
Tires and Wheels
Tire with Wheel
Bias Ply Tire
Load Range E
205/65-10
10 Inch
Solid Center Wheel
4 on 4 Inch
Steel w Powder Coat Finish
Kenda
more information >
Kenda 205/65-10 Bias Trailer Tire with 10" White Wheel - 5 on 4-1/2 - Load Range E

80 reviews
Code: AM3H480
Retail:$106.95
Price: $84.95
Tires and Wheels
Tire with Wheel
Bias Ply Tire
Load Range E
205/65-10
10 Inch
Solid Center Wheel
5 on 4-1/2 Inch
Steel w Powder Coat Finish
Kenda
more information >
Product Page this Question was Asked From
Kenda 205/65-10 Bias Trailer Tire with 10" White Wheel - 5 on 4-1/2 - Load Range D

36 reviews
Code: AM3H430
Retail:$95.95
Price: $86.95
Tires and Wheels
Tire with Wheel
Bias Ply Tire
Load Range D
205/65-10
10 Inch
Solid Center Wheel
5 on 4-1/2 Inch
Steel w Powder Coat Finish
Kenda
more information >
More Answers about Tires and Wheels >