Can a 7-Way Trailer Connector and a Brake Controller be Installed on a 2007 Toyota Highlander Hybrid
Question:
I have a 2007 Toyota Highlander Hybrid. I have the Toyota trailer hitch and harness installed, it has the 4-pin flat connector. Ive recently purchased a newer tent trailer that has the round 7-pin connector. The RV dealer Ive talked to sold me a Tekonsha Voyager brake controller, and then realized that the vehicle is a hybrid and got gunshy about wiring everything up, said the grounding is different on the hybrids, etc. I went to the Toyota dealer and they told me they cant do anything, they only support the 4 pin harness on the Highlander, whether its a hybrid or not. Can I use this kit on my vehicle and what do I need to watch out for in terms of grounding since its a hyrid? Id think I could just attach the ground to the frame of the truck.
asked by: Eric J
Expert Reply:
I did some research on the Highlander Hybrid and did not find anything that says there is a different grounding situation on the Hybrid Highlanders. I did notice that the factory replacement harness, item # 118248, uses a chassis ground so grounding the wiring to the vehicle chassis is the correct way to go.

The problem may have gotten confused with the high power electrical system on the hybrid models. The high power hybrid electrical system is separate from the low power system on the vehicle. The low power 12 volt system runs the vehicle lighting. You should have no problem running the wiring for a 7-Way adapter like the Adapter 4 Pole to 7 Pole Vehicle End, item # 30717.

I would recommend using the Brake Controller 7 & 4 Way Installation Kit, item # ETBC7, on your vehicle. This kit has all of the wiring, circuit breakers and connectors that are needed to complete a professional looking installation. We also have detailed instructions that guide you through installing this kit, see link.

When performing the installation just make sure that the power wire and ground wire from the Voyager Brake Controller, item # 39510, and the power wire going to the 7-Way adapters black wire, are connected to the positive post of the vehicles 12 volt battery and you will not have any problems.
expert reply by: Bob G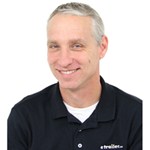 Have a question for the experts? click here.
Products Referenced in This Question
T-One Vehicle Wiring Harness for Factory Tow Package - 4-Pole Flat Trailer Connector





95 reviews
Retail: $41.86
Price: $32.95
Tekonsha Voyager Trailer Brake Controller - 1 to 4 Axles - Proportional





54 reviews
Retail: $89.82
Price: $78.95
Product Summary:
Proportional Controller
Electric
Indicator Light
Vehicle Mount

Product Specs:
Manual Leveling
2 - 8 Brakes
90 Degrees

more information
Universal Installation Kit for Trailer Brake Controller - 7-Way RV and 4-Way Flat - 10 Gauge Wires





283 reviews
Retail: $85.98
Price: $65.73
Product Summary:
Brake Controller
Accessories
2 - 8 Brakes
10 Gauge Wire

Product Specs:
Connector
Brake Controller Wiring
Wired to Brake Controller

more information
Product Page this Question was Asked From
Adapter 4 Pole to 7 Pole Vehicle End Trailer Connector





119 reviews
Retail: $24.48
Price: $17.45
Product Summary:
Wiring Adapters
Single Function Adapter
1 Foot Long

Product Specs:
Plug and Lead
4 Flat
7 Blade

more information
More Answers about Wiring