Choosing Between Radial and Bias-Ply Tires for Coleman Bayside Pop-Up Camper
Question:
Which tire is better for a pop-up camper a Bias or Radial. I do not know the difference and need to buy 2 new tires for my camper. My size is ST185 X 80 D13 or ST 175 / 80 D13. I replaced my spare recently with the later size above as the tire shop I went to told me that the first size was not made any more. We I see on you site that it is still made. With your advice which should I buy for a 1998 Coleman Bayside? Thanks
asked by: Rob M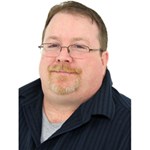 Have a question for the experts? click here.
Products Referenced in This Question
Karrier ST175/80R13 Radial Trailer Tire - Load Range D

72 reviews
Code: AM10210
Retail:$89.95
Price: $78.95
Tires and Wheels
Tire Only
Radial Tire
Load Range D
175/80-13
more information >
Loadstar ST175/80D13 Bias Trailer Tire - Load Range D

46 reviews
Code: AM1ST77
Retail:$77.95
Price: $68.95
Tires and Wheels
Tire Only
Bias Ply Tire
Load Range D
175/80-13
more information >
Loadstar ST185/80D13 Bias Trailer Tire - Load Range D

102 reviews
Code: AM1ST79
Retail:$86.95
Price: $65.95
Tires and Wheels
Tire Only
Bias Ply Tire
Load Range D
185/80-13
more information >
Product Page this Question was Asked From
Karrier ST175/80R13 Radial Trailer Tire with 13" White Wheel - 5 on 4-1/2 - Load Range D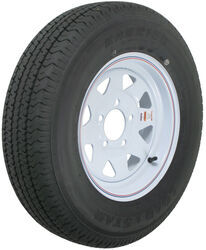 194 reviews
Code: AM31985
Price:$104.95
Tires and Wheels
Tire with Wheel
Radial Tire
Load Range D
175/80-13
13 Inch
8 Spoke Wheel
5 on 4-1/2 Inch
Steel w Powder Coat Finish
Kenda
more information >
More Answers about Tires and Wheels >