How To Install A 7 Way And 4-Way Connector To Factory 7-Way On A 1995 Ford F-250 SuperCab
Question:
If I install this part on my 1995 F250 Supercab, 8800 lbs, do I have to rewire my current factory 7 pin or do you make a wiring harness that will plug in to my existing wiring harness, and can I use the 7 pin to hook up to my camper and the 4 way to hook to a trailer being towed?
asked by: Tom H
Expert Reply:
The Hopkins Endurance Multi-Tow 7-, 5- and 4-Way Flat Trailer Connector, part # HM48470, would have to be hardwired to your existing wiring harness. If the 7-way you have on your 1995 Ford F-250 SuperCab is a plug-in connector you will need to sever the wires on the back of the connector. Then, attach each wire from the factory harness to the screw, for that same function, on the back of the Hopkins connector.

If you have a plug on your 1995 Ford F-250 SuperCab wiring harness that matches the plug-in socket on the Hopkins 7- and 4-Pole Trailer Connector Socket w/ Mounting Bracket, part # HM40975, you can use this adapter, but it will only give you a 7-pole and a 4-pole. It does not have a 5-pole connector.

If the plug on your vehicle does not match the socket, then you can use the Pollak 4 Foot Pigtail Wiring Harness for Pollak Replacement 7-Pole RV Socket, part # PK11998. This harness will plug into the back of the Hopkins connector # HM40975, and the pigtail ends will need to be wired to your factory wiring harness. You will need to use a circuit tester like Quickee Tester, part # 3808, and wire by function instead of color. The wire functions by color on the Pollak harness # PK11998, are listed on the product page.

You should be fine when using the 7-way for the camper and the 4-way for the trailer at the same time, unless you have extra lighting or 12 volt appliances in the camper being used when on the road. The extra lighting or appliances would cause too much of a current draw and overload your vehicles wiring harness.

I am including a link to a FAQ page on trailer wiring and a video link to a review on the Pilot adapter.
expert reply by: Jeff D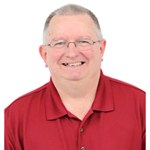 Have a question for the experts? click here.
Products Referenced in This Question





2 reviews
Retail: $34.41
Price: $24.95
Pollak 7- and 4-Pole Trailer Connector Socket w/ Mounting Bracket - Vehicle End





177 reviews
Price: $29.95
Product Summary:
Trailer Hitch Wiring
No Converter
Custom Fit

Product Specs:
7 Blade
4 Flat

more information
4' Pigtail Wiring Harness for Pollak Replacement 7-Pole RV Socket





24 reviews
Retail: $34.45
Price: $17.95
Product Summary:
Wiring
Replacement Parts
Universal

Product Specs:
7 Blade
Vehicle Wiring Harness

more information
Product Page this Question was Asked From
Hopkins Endurance Multi-Tow 7-, 5- and 4-Way Flat Trailer Connector - Vehicle End - Ergonomic Design





45 reviews
Price: $20.95
Product Summary:
Trailer Connectors
Vehicle End Connector

Product Specs:
Plug Only
7 Blade
4 Flat
5 Flat

more information
More Answers about Wiring