Need An Electric Winch To Pull Vehicles Up On A 22 Foot Car Hauler
Question:
I HAVE A 22 FOOT CAR HAULER THAT I USE FOR REPO VEHICLES AND AM LOOKIN FOR A WINCH TO PULL ON THE TRAILER CARS-P/US ECTI WANT TO MOUNT IT TO THE TONGUE SO I CAN USE THE FULL LENGTH OF TRAILER
asked by: Jim B
Expert Reply:
The SuperWinch LT2000 Electric Utility Winch, part # 1220210, you have referenced will only have a rated line pull of 2,000 lbs. The rated line pull of 2,000 lbs. will pull a rolling load of 10,050 lbs. up a 6 degree incline, but as the incline increases, the rolling load capacity will decrease. Also, those loads are based on the just one layer of wire wrapped around the drum. Each additional layer of wire (when the winch wire is laid on top of itself) reduces the winchs pulling capacity by 13 percent to 25 percent.

Also, remember that is for a rolling load. If you will be winching any vehicles that are not rolling, the weight capacity will be only what the rated line pull is for that winch, in this case 2,000 lbs.

I would recommend to use a electric winch that has a line pull capacity equal to that of the load being moved. The larger rated line pull winch to use would be the SuperWinch S5000 High Performance Utility Winch, part # 1450200. This winch has a rated line pull of 5,000 lbs. This winch would work better for your application unless you will be pulling anything over 5,000 lbs. dead weight.

If you will be winching anything larger than a 5,000 lb. weight capacity you will want to look at the link I am including that will list larger vehicle recovery electric winches that are available.

For wiring the electric winch, you will need the Trailer and Vehicle Electric Winch Wiring Kit, part # SW2008.

I am including a link to a FAQ page on finding the right electric winch. This link will have some helpful information for you on choosing the correct electric winch.
expert reply by: Jeff D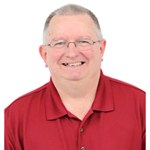 Have a question for the experts? click here.
Products Referenced in This Question
Superwinch S5000 High Performance Utility Winch, 5K





1 reviews
Retail: $726.48
Price: $464.95
Product Summary:
Electric Trailer Winch
Planetary Gear
Load Holding Brake
2.1 Horsepower

more information
Trailer and Vehicle Electric Winch Wiring Kit, for up to 16.5K Winches





4 reviews
Retail: $259.95
Price: $194.95
Product Summary:
Winches
Accessories

Product Specs:
Winch Wiring
Wiring Kit

more information
Product Page this Question was Asked From
Superwinch LT2000 Electric Utility Winch, 2,000 lbs





2 reviews
Retail: $115.32
Price: $89.95
Product Summary:
Electric Trailer Winch
Planetary Gear
Dynamic
1 Horsepower

more information
More Answers about Winches