Tire Chain Recommendations for a 2009 Jeep Wrangler Unlimited with 255/75-17 Tires
Question:
Do you think the Thule16mm XB16 Size245 will fit the 255/75R17 Jeep 2009 tire? looks like it fits 16-18 Just to confirm before purchase. Thanks.
asked by: Ian S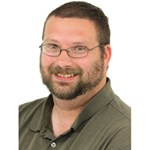 Have a question for the experts? click here.
Products Referenced in This Question
Pewag All Square Mud Service Snow Tire Chains - 1 Pair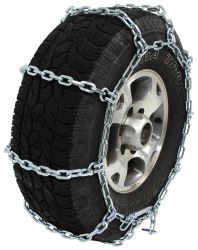 Tire Chains
Chains - Ladder
Steel Square Link
No Rim Protection
No Quick Release
On Road
Off Road
Manual
Not Class S Compatible
Drive On and Connect
Pewag
more information >
Glacier Mud Service Snow Tire Chains - 1 Pair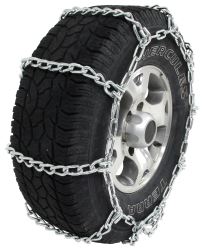 20 reviews
Code: PWH2439S
Retail:$225.62
Price: $147.95
Tire Chains
Chains - Ladder
Steel Twist Link
No Rim Protection
No Quick Release
On Road
Off Road
Manual
Not Class S Compatible
Drive On and Connect
Glacier
more information >
Glacier V-Bar Snow Tire Chains with Cam Tighteners - 1 Pair
44 reviews
Code: PWH2828SC
Retail:$205.06
Price: $80.48
Tire Chains
Chains - Ladder
Steel V-Bar w Ice Spikes
No Rim Protection
No Quick Release
On Road
Assisted
Not Class S Compatible
Drive On and Connect
Glacier
more information >
Titan Chain Alloy Snow Tire Chains w/ Cams - Ladder Pattern - Square Link - 1 Pair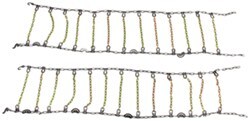 13 reviews
Code: TC2228SCAM
Retail:$212.25
Price: $105.95
Tire Chains
Chains - Ladder
Steel Square Link
No Rim Protection
No Quick Release
On Road
Assisted
Not Class S Compatible
Drive On and Connect
Titan Chain
more information >
Titan Chain Mud Service Snow Tire Chains - Ladder Pattern - Twist Link - 1 Pair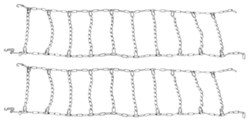 43 reviews
Code: TC2439
Retail:$183.38
Price: $115.95
Tire Chains
Chains - Ladder
Steel Twist Link
No Rim Protection
No Quick Release
On Road
Off Road
Manual
Not Class S Compatible
Drive On and Connect
Titan Chain
more information >
Titan Chain Snow Tire Chains - Ladder Pattern - V-Bar Links - 1 Pair
22 reviews
Code: TC2828
Retail:$145.81
Price: $77.95
Tire Chains
Chains - Ladder
Steel V-Bar
No Rim Protection
No Quick Release
On Road
Off Road
Manual
Not Class S Compatible
Drive On and Connect
Titan Chain
more information >
Titan Chain Snow Tire Chains w/ Cams - Ladder Pattern - V-Bar Link - 1 Pair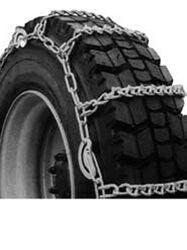 115 reviews
Code: TC2828CAM
Retail:$160.38
Price: $82.95
Tire Chains
Chains - Ladder
Steel V-Bar
No Rim Protection
No Quick Release
On Road
Assisted
Not Class S Compatible
Drive On and Connect
Titan Chain
more information >
Titan Chain Snow Tire Chains w/ Cams for Dual Tires - Ladder Pattern - Twist Link - 1 Axle Set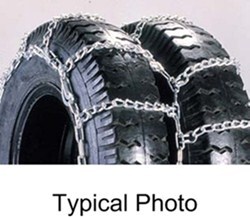 20 reviews
Code: TC4231CAM
Retail:$253.38
Price: $87.43
Tire Chains
Chains - Ladder
Steel Twist Link
No Rim Protection
No Quick Release
On Road
Assisted
Not Class S Compatible
Drive On and Connect
Titan Chain
more information >
Titan Chain Snow Tire Chains for Dual Tires - Ladder Pattern - V-Bar Links - 1 Axle Set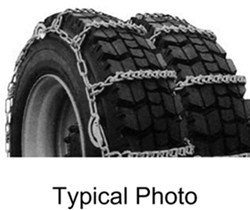 22 reviews
Code: TC4831
Retail:$267.00
Price: $172.95
Tire Chains
Chains - Ladder
Steel V-Bar
No Rim Protection
No Quick Release
On Road
Off Road
Manual
Not Class S Compatible
Drive On and Connect
Titan Chain
more information >
Product Page this Question was Asked From
Konig Standard Snow Tire Chains - Diamond Pattern - D Link - XB16 - Size 245
10 reviews
Code: TH01571245
Retail:$169.95
Price: $158.95
Tire Chains
Chains - Diamond
Steel D-Link
No Rim Protection
No Quick Release
On Road
Off Road
Assisted
Not Class S Compatible
Drape Over Tire - Make Connections
Konig
more information >
More Answers about Tire Chains >