Dinghy Towing a 2011 Chevy Equinox Behind a Motorhome
Question:
I have a 2011 Equinox and its a 6cyl and it has a power stering cooler can i use 3160-1A. we bought it so we can tow it behind the MH. thanks for your prompt reply
asked by: Rick B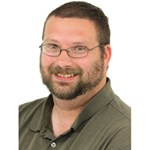 Have a question for the experts? click here.
Products Referenced in This Question
Tail Light Isolating Diode System with Wiring Harness
110 reviews
Code: 38955
Retail:$34.90
Price: $28.95
Tow Bar Wiring
Splices into Vehicle Wiring
Diode Kit
Universal
Tail Light Mount
Hopkins
more information >
Magnetic Towing Light Kit, 20 ft. Long Cord

17 reviews
Code: C-ATL20A
Price:$41.95
Tow Bar Wiring
Bypasses Vehicle Wiring
Removable Tail Light Kit
20 Foot Long Harness
Universal
Magnetic Mount
Custer
more information >
Roadmaster Tow Dolly with Self-Steering Wheels and Electric Brakes - 4,380 lbs
Trailers
Tow Dolly
4380 lbs
2 Inch Ball Coupler
136L x 94W Inch
Roadmaster
more information >
Roadmaster Falcon 2 Tow Bar - Motor Home Mount - 2" Hitch - 6,000 lbs

50 reviews
Code: RM-520
Retail:$674.30
Price: $590.00
Tow Bars
Hitch Mount Style
Telescoping
Steel
6000 lbs
Roadmaster EZ
Roadmaster MX
Roadmaster XL
Roadmaster Standard
Stores on RV
Standard
Roadmaster
more information >
RoadMaster 68" Single Hook, Coiled Safety Cables - 6,000 lbs

116 reviews
Code: RM-643
Retail:$57.20
Price: $47.95
Safety Chains and Cables
Safety Cables
Coiled Cables
6000 lbs GTW
Coated Cables
68 Inch Long
Snap Hooks
Roadmaster
more information >
Roadmaster Even Brake Portable Supplemental Braking System - Proportional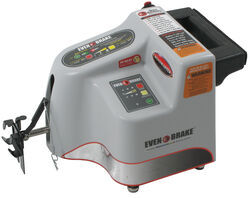 Tow Bar Braking Systems
Brake Systems
Proportional System
Portable System
Not Power Assist Brake Compatible
Recurring Set-Up
Roadmaster
more information >
Product Page this Question was Asked From
Roadmaster XL Base Plate Kit - Removable Arms


349 reviews
Code: 3160-1B
Retail:$429.95
Price: $399.00
Base Plates
Removable Draw Bars
Hitch Pin Attachment
more information >
More Answers about Base Plates >