What Exactly Do I Need to Flat Tow a 1997 Ford Taurus or a 1989 Chevy Astro Van
Question:
I deliver simi-tractors and cabandchasis. I would like to tow my car behind these trucks/tractors I have a 1997 ford Tarus 3.0 non HO and also a 1989 Chevy Astro van I would like to equip these vehiciles to be towed. What do I need other then the tow bar? which tow bar would work with both car and mini van? also someone mention to me about a kwick disconect drive shafts. Any info on that would be gratefull as well. how much am I looking at investing to accomplish this?
asked by: Dwayne
Expert Reply:
Along with the RoadMaster Blackhawk 2 All Terrain Tow Bar, item # RM-422, you will need a base plate kit to flat tow the Astro.

I did some research and found that, although we have a base plate kit for the 1997 Ford Taurus, item # 445-3, the vehicle cannot be towed because the items needed to make the vehicle tow-able are no longer in production.

For the 1989 Chevy Astro Van, the Roadmaster Classic Base Plate Kit - Fixed Arms, item # 101-1, is the correct fit. You will need to add a transmission lube pump or a drive shaft disconnect to this vehicle, which we do not stock at this time, but are available.

You will also need lighting and safety cables to complete your towing setup.

You could use a magnetic towing light set or wire your vehicle permanently for towing. If you are towing often I would recommend wiring the vehicle you decide to tow. The Roadmaster Universal Hy-Power Diode Wiring Kit, item # RM-154, will wire in line with the vehicles tail light wiring and diodes will prevent feedback on the towing and towed vehicles wiring systems. We have instructions online for you to review and a video installation that should help with the wiring process. If you prefer the magnetic light kit, I would recommend the Magnetic Towing Light Kit, 20 ft. Long Cord, item # C-ATL20A.

You will need to determine the type of trailer connectors you will be running into on the vehicles you will be towing with and come up with adapters so that each different style of vehicle connector will work with the lighting system you install on the towed vehicle. If you mostly run into 7-Way RV style connectors then the Pollak 7 Pole to 4 Pole Connector Adapter, item # PK12716, would work well with the items I have mentioned. If you run into Semi style connectors then you would need to build an adapter with the Pollak Heavy-Duty, 7-Pole, Round Pin, Trailer Wiring Connector - Trailer End, item # PK11700, and the Tow Ready Wiring, item # 18002.

With the Blackhawk 2 All Terrain Tow Bar you will need straight safety cables to run in the Built-in cable guides that protect wires and safety cables from getting damaged or tangled. The RoadMaster 64 inch Single Hook, Straight Safety Cables - 6,000 lbs, item # RM-645, would work for this tow bar.
expert reply by: Bob G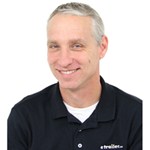 Have a question for the experts? click here.
Products Referenced in This Question
Roadmaster Classic Base Plate Kit - Fixed Arms
Retail: $326.05
Price: $299.00

4-Pole 60" Long Vehicle End (Includes 4 wire taps)





4 reviews
Retail: $9.22
Price: $8.99

Roadmaster Classic Base Plate Kit - Fixed Arms
Retail: $326.05
Price: $299.00

Magnetic Towing Light Kit, 20 ft. Long Cord





9 reviews
Price: $41.95

Product Summary:
Bypasses Vehicle Wiring
Removable Tail Light Kit

Product Specs:
Universal
Magnetic Mount

more information
Pollak Heavy-Duty, 7-Pole, Round Pin, Trailer Wiring Connector - Trailer End





10 reviews
Retail: $11.28
Price: $8.99

Product Summary:
Trailer Connectors
Trailer End Connector

Product Specs:
Plug Only
7 Round

more information
Pollak 7 Pole to 4 Pole Connector Adapter





95 reviews
Price: $8.99

Product Summary:
Wiring Adapters
Single Function Adapter

Product Specs:
Plug Only
7 Blade
4 Flat

more information
Roadmaster Universal Hy-Power Diode Wiring Kit





14 reviews
Retail: $97.14
Price: $74.95

Product Summary:
Splices into Vehicle Wiring
Diode Kit

Product Specs:
Universal
Tail Light Mount

more information
RoadMaster 64" Single Hook, Straight Safety Cables - 6,000 lbs





20 reviews
Retail: $64.95
Price: $39.95

Product Summary:
Tow Bars
Accessories
64 Inch Long
6000 lbs

Product Specs:
Straight Cable
Safety Cables
Cables

more information
Product Page this Question was Asked From
RoadMaster Blackhawk 2 All Terrain Tow Bar - 10,000 lbs





2 reviews
Retail: $1,070.57
Price: $950.00

Product Summary:
Hitch Mount Style
Telescoping
Non-Binding
Steel
10000 lbs

Product Specs:
Roadmaster MX
Roadmaster EZ
Roadmaster XL
Roadmaster Standard
Stores on RV

more information
More Answers about Tow Bars