How To Determine Which Electric Brakes Will Fit On A 6x12 Utility Trailer Without Any Brakes
Question:
I have a utility 6x12 trailer I recently purchased. I want to install electric brakes on it. How do I determine which brakes to put on it?
asked by: C.Ramsey
Have a question for the experts? click here.
Products Referenced in This Question
Brake Mounting Flange for 2-3/8" Round Axle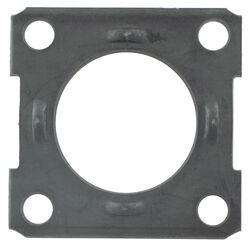 Accessories and Parts
Trailer Brakes
Disc Brakes
Electric Drum Brakes
Hydraulic Drum Brakes
Brake Mounting Flange
10 Inch Brakes
2-3/8 Inch Diameter Axle
Redline
more information >
Electric Trailer Brake Assembly - 10" - Left Hand - 3,500 lbs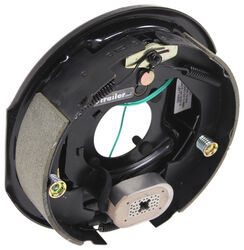 121 reviews
Code: AKEBRK-35L
Retail:$41.95
Price: $29.95
Trailer Brakes
Electric Drum Brakes
Brake Assemblies
Manual Adjust
10 x 2-1/4 Inch
Left Hand Side
3500 lbs Axle
13 Inch Wheel
14 Inch Wheel
15 Inch Wheel
etrailer
more information >
Trailer Hub and Drum Assembly - 3,500-lb Axles - 10" Diameter - 5 on 4-1/2
34 reviews
Code: AKHD-545-35-K
Price:$44.95
Trailer Hubs and Drums
Hub with Integrated Drum
Standard
L68149
L44649
For 3500 lbs Axles
1/2 Inch
5 on 4-1/2 Inch
etrailer
more information >
Product Page this Question was Asked From
Electric Trailer Brake Assembly - 10" - Left Hand - 3,500 lbs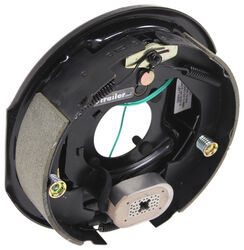 121 reviews
Code: AKEBRK-35L
Retail:$41.95
Price: $29.95
Trailer Brakes
Electric Drum Brakes
Brake Assemblies
Manual Adjust
10 x 2-1/4 Inch
Left Hand Side
3500 lbs Axle
13 Inch Wheel
14 Inch Wheel
15 Inch Wheel
etrailer
more information >
More Answers about Trailer Brakes >