Weight Distribution Recommendation for a 2006 Dodge Ram 1500 pulling a 26 ft 4900 lb trailer
Question:
i have a 06 ram 1500 4.7v8 max towing weight 7800lb im buying a travel trailer that is 4900lb empty and 26ft long, do i need a weight distribution bar and if so which one. and do i need sway bars?
asked by: James D
Expert Reply:
Based on the numbers you gave me it would not be required that you use a weight distribution hitch on your 2006 Dodge Ram 1500, but it would greatly improve the ride of your towing setup and overall towing experience by leveling out your vehicle and trailer, increasing your steering, brake performance, increasing traction and decreasing sway. If you are planning on using the trailer frequently a weight distribution system would be a good investment, especially since it would decrease the wear and tear on your tow vehicle.

It is often recommended that if your trailer weighs more than half of what your tow vehicle weighs you should use a weight distribution system.

Sway control would be a smart investment also, it is not required but it will give you a more stable towing experience, and if you are going to get a weight distribution system you may as well get one with sway control.

I would recommend the Strait-Line Weight Distribution System w Sway Control - Trunnion Bar - 10,000 lbs GTW, 600 lbs TW, part # RP66082, for your setup. This system has weight capacities that will work well with your setup and it has sway control.

You may also need a Hitch Ball with 2 inch Diameter and Medium Shank, 8,000 lbs GTW - Chrome, part # A-90, or a Hitch Ball with 2-5/16 inch Diameter and Medium Shank, 14,000 lbs GTW - Chrome, part # 63836.

I attached installation instructions and a FAQ page below on weight distribution systems.
expert reply by: Jameson C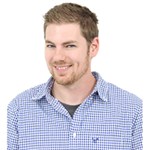 Have a question for the experts? click here.
Products Referenced in This Question
Hitch Ball with 2-5/16" Diameter and Medium Shank, 14,000 lbs GTW - Chrome





14 reviews
Retail: $22.52
Price: $20.95

Product Summary:
Hitch Ball
Standard Ball
14000 lbs GTW
Class V
Chrome

Product Specs:
2-3/4 Inch Shank Length
2-5/16 Inch Diameter Ball
1-1/4 Inch Diameter Shank

more information
Hitch Ball with 2" Diameter and Medium Shank, 10,000 lbs GTW - Chrome





55 reviews
Retail: $18.20
Price: $10.92

Product Summary:
Hitch Ball
Standard Ball
10000 lbs GTW
Class IV
Chrome

Product Specs:
2-5/8 Inch Shank Length
2 Inch Diameter Ball
1-1/4 Inch Diameter Shank

more information
Product Page this Question was Asked From
Strait-Line Weight Distribution System w Sway Control - Trunnion Bar - 10,000 lbs GTW, 600 lbs TW
Retail: $1,001.77
Price: $538.11

Product Summary:
WD With Sway Control
Electric Brake Compatible
300 lbs
400 lbs
500 lbs
Dual Cam
Trunnion-Style Bars

Product Specs:
Fits 2 Inch Hitch
Includes Shank
Up to 10000 lbs GTW

more information
More Answers about Weight Distribution