Load Max, ALKO Dual Axle, Dual Wheel Flat Bed Trailer with Weak Brakes
Question:
My 24ft. Load Max, Alco dual axil, dual wheel trailer flat bed trailer is 4 years old, but only has about 2000 miles on it. The stamp on the drum is 73?? maybe 7328. I assume that is the pounds? One brake would lock up when I set the controller on max. Two of the brakes would work 40, and the last wheel worked 0. I took the 0 wheel off. It seemed ok but I put a spot of grease on the pivit point of the swing arm and where it touched the brake shoes. Every thing seemed very new and free. I locked the brake controller to max 10 on the didital screen. I heard a small click. My pliers stuck to the magnet, but I could pull them off with out using much force. The oil appeared to be 90wt. trans. oil so that is what I put in the plastic cover to the level line. Is that oil OK? I have used it a little bit with no difference, untill now all the brakes are about 40? What do I check next? I printed your magnet specs to check with a meter. It seems very strange that a trailer with like new looking brakes would have a porblem. It does set out side for a couple of months at a time.
asked by: Gunner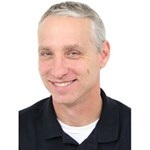 Have a question for the experts? click here.
Video/Article/FAQ this Question was Asked From
Article or Video
More Answers about 19141 >