Is Trailer Tire Size 18.5 x 8.5 x 8 the Same as Trailer Tire Size 215/60-8
Question:
I need to replace the tires and wheels on my utility trailer. The tires that came with it are about 20 years old and are no longer made. They are Goodyear Power Cushion Trailer Service tires, size 18.5x8.5x8, Load Rating C, on 4-lug, 4 on center wheels. Can you tell me what I should order from you to replace these? I think the new size is called 215/60-8, but Im not sure. Thanks!
asked by: Jim W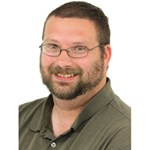 Have a question for the experts? click here.
Products Referenced in This Question
Loadstar K399 Bias Trailer Tire - 215/60-8 - Load Range D

15 reviews
Code: AM1HP28
Retail:$60.95
Price: $51.95
Tires and Wheels
Tire Only
Bias Ply Tire
Load Range D
215/60-8
more information >
Kenda 215/60-8 Bias Trailer Tire with 8" White Wheel - 4 on 4 - Load Range C

50 reviews
Code: AM3H290
Price:$59.95
Tires and Wheels
Tire with Wheel
Bias Ply Tire
Load Range C
215/60-8
8 Inch
Solid Center Wheel
4 on 4 Inch
Steel w Powder Coat Finish
Kenda
more information >
Kenda 215/60-8 Bias Trailer Tire with 8" Galvanized Wheel - 4 on 4 - Load Range C

16 reviews
Code: AM3H300
Retail:$67.95
Price: $59.95
Tires and Wheels
Tire with Wheel
Bias Ply Tire
Load Range C
215/60-8
8 Inch
Solid Center Wheel
4 on 4 Inch
Steel w Galvanized Finish
Kenda
more information >
Product Page this Question was Asked From
Loadstar K399 Bias Trailer Tire - 215/60-8 - Load Range C
Tires and Wheels
Tire Only
Bias Ply Tire
Load Range C
215/60-8
more information >
More Answers about Tires and Wheels >