Why A Bearing Buddy Is Not Recommended On A 1986 Dodge Ram D100
Question:
can i use the buddy bearing on my pickup truck/ a 1986 dodge ram d 100? OR is it impractical.? what size would i use sounds like a good idea thought i would ask thanks
asked by: reid p
Expert Reply:
The Bearing Buddy bearing protectors are designed for use on boat trailers. On boat trailers, when the trailer is submerged into water the sudden cooling of the bearings causes a vacuum that will try to suck water into the bearing area. This water will break down the grease and also contaminate the grease with dirt, which will cause corrosion and pitting on the bearings of your trailer axle.

The Bearing Buddy bearing protectors will fill the axle hub with grease which will keep a slight pressure on the seals inside the bearing area, preventing water from entering the bearing area. It has an automatic pressure-relief feature that prevents overfilling of grease and rear seal damage.

It would be impractical and I would not recommend trying to use the Bearing Buddy on your 1986 Dodge Ram D100, unless you will be using the truck in a situation where the hubs would be submerged. Then you would have to measure the inside of the dust cap mounting surface on the hub to find the correct size bearing buddy.

A car or truck can get tens of thousands of miles on the hub bearings and seals before they will need to be repacked. Once the bearings are greased correctly, you will not need to add any grease unless you have a seal leaking. If the seal is good, it will keep any dirt from getting to the bearings. You will want to check the seals once a year to make sure you have no leakage past the seals.
expert reply by: Jeff D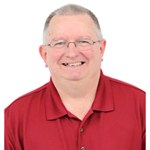 Product Page this Question was Asked From
Bearing Buddy Bearing Protectors - Model 2047SS - Stainless Steel (Pair)





3 reviews
Retail: $33.20
Price: $28.95

More Answers about Grease Caps