What Weight Distribution System Will Work On a 2006 Kia Sedona Towing A 1967 Rolite Power Camper
Question:
I am wondering if this product will work for our situation. We have a 2006 Kia Sedona with a 3,500 pound towing limit and 350 pound max tongue weight. We are buying a 1967 Rolite power folding camper. The current owner checked the tongue weight for us at 240 to 270. There were two propane tanks on the tongue, but I am not sure if they were full. The trailer has electric brakes. Noting that the dual cam does not operate with surge brakes, I am hoping electric brakes are different. We would like to know if this weight distribution system would work for our application. We generally prefer overkill. Given the extra weight that will be added before we even start packing camping gear, we would like your thoughts on if this would be a good solution.
asked by: Vona C
Expert Reply:
The Reese Strait-Line Weight Distribution Hitch, # RP66073, has a tongue weight capacity of between 400 lbs. and 800 lbs. so it is at the upper end of the weight that you will be carrying. The drawback to this is that it may produce a slightly stiffer ride than a system that is rated for something like 200 lbs. to 600 lbs.

For your 2006 Kia Sedona towing a 3,000 lbs. camper I would recommend the Reese Strait-Line Weight Distribution Hitch, # RP66072, which has a 200 lbs. to 600 lbs. tongue weight capacity and a 10,000 lbs. towing capacity. Your tongue weight would fall right in the middle of this range so it would be a perfect fit for your vehicle. This is the same system as the # RP66073 system but with the lower capacity spring bars. This weight distribution system has the dual-cam sway control that will work with your electric brakes.

This system will work fine with your electric brakes. Weight distribution systems that utilize snap-up brackets and chains are not recommended for use with surge brakes. The tension of the chains will reduce the movement of the trailer coupler against the ball resulting in less brake force, or none at all, being applied to trailer brakes.

You will also need the Reese Weight Distribution Shank, # RP54970, and the Curt 2 Inch Hitch Ball, # A-90.

You will want to measure on the tongue of your trailer to make sure you will have clearance for the lift brackets that hold the spring bars. The lift brackets will mount on the frame about 30 inches back from the center of the hitch ball. The lift brackets require 5-1/2 inches of space along the trailer frame.

I am sending links to the instructions for the Reese # RP66072 and information on weight distribution systems.
expert reply by: Jeff D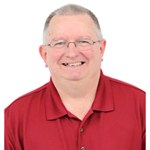 Have a question for the experts? click here.
Products Referenced in This Question
Hitch Ball with 2" Diameter and Medium Shank, 10,000 lbs GTW - Chrome





56 reviews
Retail: $18.20
Price: $10.92

Product Summary:
Hitch Ball
Standard Ball
10000 lbs GTW
Class IV
Chrome

Product Specs:
2-5/8 Inch Shank Length
2 Inch Diameter Ball
1-1/4 Inch Diameter Shank

more information
Reese Weight Dist Shank - 12-1/4" Long - 2" Drop to 6-1/2" Rise - 1,500 lbs TW





6 reviews
Retail: $132.56
Price: $89.95

Product Summary:
Weight Distribution
Accessories
Replacement Parts
Trunnion - 6-1/2 In Rise
Round - 5-1/4 In Rise
1500 lbs TW

Product Specs:
Trunnion - 1-1/4 In Drop
Round - 2 In Drop
Shanks
Fits 2 Inch Hitch

more information
Strait-Line Weight Distribution w Sway Control - Trunnion Bar - 10,000 lbs GTW, 600 lbs TW
Retail: $842.96
Price: $506.40

Product Summary:
WD With Sway Control
Electric Brake Compatible
300 lbs
400 lbs
500 lbs
Dual Cam
Trunnion-Style Bars

Product Specs:
Fits 2 Inch Hitch
Shank Not Included
Up to 10000 lbs GTW

more information
Product Page this Question was Asked From
Strait-Line Weight Distribution with Sway Control - Trunnion Bar - 10,000 lbs GTW, 800 lbs TW





2 reviews
Retail: $842.96
Price: $506.40

Product Summary:
WD With Sway Control
Electric Brake Compatible
500 lbs
600 lbs
700 lbs
Dual Cam
Trunnion-Style Bars

Product Specs:
Fits 2 Inch Hitch
Shank Not Included
Up to 10000 lbs GTW

more information
More Answers about Weight Distribution