Will The Tow Ready Modulite Wiring Harness, # 119176KIT, Fit On A 2001 BMW 325xi Wagon
Question:
Will Part#119176KIT work on a 2001 BMW 325xi wagon?
asked by: Steve M
Expert Reply:
The Tow Ready Modulite Wiring Harness, # 119176KIT, will work on your 2001 BMW 325xi wagon. It will work on the BMW multiplex wiring system. It prevents feedback from the trailer to the BMW wiring system and will work with LED, incandescent or standard light bulbs.

To install the wiring harness kit on your vehicle you would use the included circuit tester to test the wires behind your vehicle tail lights for function. I would have a friend sit in the vehicle and press the brake pedal or engage the turn signals as you test each wire behind your tail light. Once you have determined which wire is performing which function, you would connect the wires from the converter accordingly.

The four basic wire functions for the wires coming from the black converter box would be:
Green - Right turn and brake lights.
Yellow - Left turn and brake lights.
Brown - Running lights.
White - Ground wire. Connect this wire to a good, clean metal area on your vehicle frame.

You will also see a thicker red wire coming from the converter box. You would run this wire, using the included wire bundle and the yellow inline fuse, and connect it to the vehicle positive battery terminal.

I am sending a link to the installation instructions on the # 119176KIT.
expert reply by: Jeff D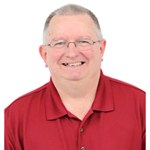 Have a question for the experts? click here.
Video/Article/FAQ this Question was Asked From
Article or Video