Transmission Cooler Recommendations for a 2002 F-350 with the 7.3L Diesel
Question:
I have a 2002 F-350 with the 7.3L diesel and 190,000 miles on it, I had the transmission rebuilt about three years ago and when I tow trailers 5th wheel and a car trailer weighing anywhere from 3000-13,900#s, my transmission temperature rises sometimes to 240 degrees and it starts to spit out transmission fluid. I have an aftermarket transmission pan Mag-hytech that holds another 8 quarts, I believe. My question is: will going to a more efficient transmission cooler help? I am not sure if my stock cooler is tired but I would like to try changing it out to see if it helps. Afterall, transmission coolers are inexpensive and it might solve the problem or it might not.
asked by: Matt W
Expert Reply:
Transmission fluid should run below 200 degrees Fahrenheit. At 240 degrees you definitely need to make some sort of change to reduce the temperature. I would first recommend having the transmission checked by a qualified automotive technician to be sure it is performing properly. This will assure you that no damage has been caused to the transmission and you will not be stranded. Installing a transmission cooler will not reverse any damage that may have already been caused.

If you find that your transmission is in good shape then a transmission cooler is definitely recommended. You cannot cool transmission fluid too much and the largest cooler that will fit in front of the radiator or air conditioner condenser is the cooler I would recommend for maximum cooling. Your Ford should have room to accept the largest, most efficient transmission cooler that we carry. The Derale Series 8000, Class IV, Plate-Fin Transmission Cooler Kit w/Barb Inlets, item # D13504, is the best cooler we carry and should fit easily on your 2002 F-350 with 7.3L diesel.

You will also need the Derale Radiator Adapter Fittings for Ford, Lincoln, and Mercury, item # D13025, if you wish to avoid cutting and flaring the existing transmission lines on your vehicle.

You will not remove or bypass your stock cooler. The new cooler will install inline with the existing transmission cooler return line on your truck. This way you still have the cooling provided by the stock cooler and add the cooling capacity of the Derale Series 8000 Plate-Fin Transmission Cooler, item # D13504.
expert reply by: Bob G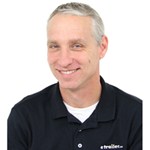 Products Referenced in This Question
Derale Radiator Adapter Fittings for Ford, Lincoln and Mercury





2 reviews
Retail: $13.22
Price: $8.99

Product Summary:
Transmission Coolers
Accessories

Product Specs:
Radiator Adapters

more information
Derale Series 8000 Plate-Fin Transmission Cooler Kit w/Barb Inlets - Class IV - Efficient





14 reviews
Retail: $116.52
Price: $67.95

Product Summary:
Plate-Fin Cooler
With 11/32 Inch Hose Barb Inlets
Class IV

Product Specs:
11W x 12T x 7/8D Inch
Standard Mount

more information
Product Page this Question was Asked From
Derale Series 8000 Plate-Fin Transmission Cooler Kit w/Barb Inlets - Class IV - Efficient





14 reviews
Retail: $116.52
Price: $67.95

Product Summary:
Plate-Fin Cooler
With 11/32 Inch Hose Barb Inlets
Class IV

Product Specs:
11W x 12T x 7/8D Inch
Standard Mount

more information
More Answers about Transmission Coolers