Availability of a Class V Trailer Hitch for the 2008 Chevy Silverado 2500 with 6 Foot 6 Inch Bed
Question:
I read that the Titan Class V wasnt tested but can it be bolted to a Chevy 2008 Silverado 2500 with the 6-6 bed? Has anyone accomplished this and what modifications had to be done to get it to fit?
asked by: Dan
Expert Reply:
The directions (see link) for the Draw-Tite Class V Titan Trailer Hitch, item # 45293, state that this hitch is not designed to work on trucks with beds shorter than 8 feet.

We do have a hitch that is designed to work on your vehicle and has the same 2-1/2 inch receiver opening and capacity. The Draw-Tite Tian Trailer Hitch Receiver, item # DT45022, is designed to fit both the short bed trucks and has recently been re-engineered to be capable of 17,000 pounds of gross towing weight and 1700 pounds of tongue weight when used with weight distribution.
expert reply by: Bob G
Question:
I am pulling a boat that weighs 5500 lbs loaded with gas etc and probably 6,000 lbs with coolers, fishing gear etc. I have an 8 foot-6 inch camper that sets on the (6 foot-6 inch) truck bed so Ill need an extended tow bar (approx 24 inch) and if I calculate the tongue weight at 700 lbs this hitch should work. Assuming that the 1,800 lbs tongue wt is reduced by 50% because of the extension it should accommodate the 700 lbs tongue wt of the boat.
asked by: Dan
Expert Reply:
Thanks for providing the extra information. If you are using the Titan hitch extender you will need to use a Reese/Draw-Tite Titan hitch, as the Titan Hitch Extender, item # RP45292, is not rated for use in other brands.

With the Titan Hitch Extender your tongue weight is going to be a maximum of 600 pounds at the 24 inch extension length that you have mentioned. This is true when using the extender no matter what the hitch tongue weight rating is.

You will need to make sure that the boat trailer tongue weight stays at or below 600 pounds to be able to use the extender. Usually with a boat that is around 6,000 pounds the tongue weight is not over 10 percent of the total trailer weight. Proper loading of the trailer will also help with tongue weight. You will need to check the tongue weight to be sure that this setup is going to work for you. I have included a link to a help article that shows how to weigh the tongue weight of your boat so you will know exactly what the tongue weight is and can determine the best method of loading the boat to stay under the tongue weight capacity you need to adhere to.

Another way to determine the tongue weight and gross weight of the trailer is to take it to a truck scale at a truck stop. There you can weigh your vehicle front axle with boat hooked up, then weigh the vehicles rear axle with the boat attached to the hitch and then weigh the whole setup together. Finally, pull off the scale and get the truck weight alone. Now, subtract the truck weight from the total weight and you have the total trailer weight. Finally subtract the loaded truck weight, weight when truck is on scale with trailer hooked up but the trailer axles are not on scale, from the truck weight alone and you have the tongue weight that is on the hitch.
expert reply by: Bob G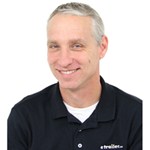 Have a question for the experts? click here.
Products Referenced in This Question
Titan Trailer Hitch Receiver - Custom Fit - Class V - 2-1/2"





1 reviews
Retail: $468.06
Price: $324.95

Product Summary:
Custom Fit Hitch
Class V
Visible Cross Tube
1300 lbs TW
13000 lbs GTW

Product Specs:
2-1/2 Inch Hitch
17000 lbs WD GTW
1700 lbs WD TW

more information
Titan Hitch Box Extension and Reducer for 2-1/2" Trailer Hitches, 24" - 34" Long





10 reviews
Retail: $381.94
Price: $246.95

Product Summary:
Hitch Adapter
Hitch Extender
24 - 34 Inch
Steel

Product Specs:
Fits 2-1/2 Inch Hitch

more information
Product Page this Question was Asked From
Titan Trailer Hitch Receiver - Custom Fit - Class V - 2-1/2"





5 reviews
Retail: $493.16
Price: $339.95

Product Summary:
Custom Fit Hitch
Class V
Visible Cross Tube
2000 lbs TW
18000 lbs GTW

Product Specs:
2-1/2 Inch Hitch
18000 lbs WD GTW
2500 lbs WD TW

more information
More Answers about Trailer Hitch