Base Plates, Tow Bar, Safety Cables, and Wiring to Flat Tow a 2007 Chevy Impala LTZ
Question:
can we tow our 2007 Impala LTZ with a tow bar
asked by: jim o
Expert Reply:
You will be able to flat tow your 2007 Chevy Impala LTZ using a tow bar. You will first need to install base plate kit # 3142-1 (kit will not work on SS models).

You will then need a tow bar compatible with XL style base plates. I recommend the RoadMaster Tracker Tow Bar, # RM-020. (To be able to remove the XL base plate front extensions, you will need to use Roadmaster Tow Bar Quick Disconnect Kit, # RM-201.)

Next, you will need safety chains, or cables, and a light kit as required by law. For safety cables, I recommend the RoadMaster 68 inch Single Hook, Coiled Safety Cables, # RM-643. For lights, there are two options. If you plan on towing the Impala infrequently, I recommend the Magnetic Towing Light Kit, # C-ATL20A. If you plan on towing the Impala often, I recommend the Tail Light Isolating Diode System with Wiring Harness, # 38955. I have included links to a demonstration video and an installation video for this diode kit below.

Finally, you will need to check with the manufacturer or owners manual for instructions on the proper procedure for towing your Impala because some vehicles must be equipped with a transmission lube pump, an axle disconnect, drive line disconnect, or free-wheeling hubs before they can be towed.
expert reply by: Michael H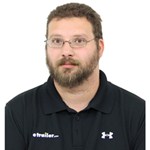 Have a question for the experts? click here.
Products Referenced in This Question
Tail Light Isolating Diode System with Wiring Harness




62 reviews
Retail: $34.90
Price: $32.60
Product Summary:
Splices into Vehicle Wiring
Diode Kit

Product Specs:
Universal
Tail Light Mount

more information
Magnetic Towing Light Kit, 20 ft. Long Cord





9 reviews
Price: $41.95
Product Summary:
Bypasses Vehicle Wiring
Removable Tail Light Kit

Product Specs:
Universal
Magnetic Mount

more information
RoadMaster Tracker Tow Bar - 5,000 lbs





2 reviews
Retail: $280.69
Price: $229.00
Product Summary:
Coupler Style
Fixed
Standard
Steel
5000 lbs

Product Specs:
Roadmaster XL
Roadmaster EZ
Roadmaster Standard
Stores Separately

more information
Roadmaster Tow Bar Quick Disconnect Kit





3 reviews
Retail: $62.40
Price: $54.95
Product Summary:
Tow Bars
Replacement Parts
Accessories

Product Specs:
Quick Disconnect
Car Side and Tow Bar Side

more information
RoadMaster 68" Single Hook, Coiled Safety Cables - 6,000 lbs





42 reviews
Retail: $60.63
Price: $45.95
Product Summary:
Tow Bars
Accessories
64 Inch Long
6000 lbs

Product Specs:
Coiled Cable
Safety Cables
Cables

more information
Product Page this Question was Asked From
More Answers about Trailers